Humboldt lecture daunting honour for Dame Anne
"A marvellous, but daunting honour," is how Distinguished Professor Dame Anne Salmond describes being invited to give the final Kosmos lecture at Humboldt University in Berlin on 28 November.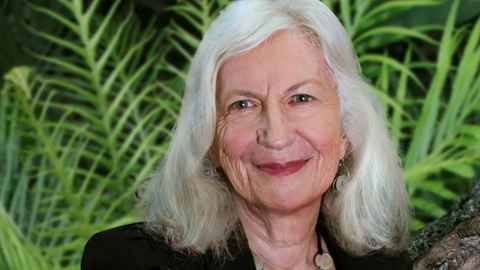 Named after eminent German scientist and explorer Alexander von Humboldt (1769 – 1859), the prestigious lecture series this year commemorates 250 years since Humboldt's birth.
In taking part, Dame Anne, a professor in Māori Studies and Anthropology at the University of Auckland, joins a distinguished group of German and international speakers, including German Federal President Frank-Walter Steinmeier, who gave the first lecture in April.
Her lecture, titled Entangled Worlds, looks at cross-cultural insights into global social and ecological challenges, and makes connections between Humboldt's travels to South America and those of Captain James Cook across the Pacific to New Zealand.
"Like Humboldt's South American journey (1799 to 1804), Cook's first Pacific voyage had soaring cosmological ambitions – to observe the Transit of Venus in Tahiti, and estimate the size of the solar system; and to search for Terra Australis Incognita, the Great Unknown Southern Continent," she says.
"His friendship with German naturalist Georg Forster, who accompanied Cook on his second Pacific voyage, helped sow the seeds for Humboldt's all-embracing vision of the cosmos, with its emphasis on fundamental questions about the workings of the universe and the dynamic interconnections of all forms of life."
Her lecture also notes the connection between Humboldt's vision of the interconnectedness and Māori ways of thinking, citing the example of the 2017 Te Awa Tupua Whanganui River Act.
Humboldt looked at the world from a global perspective in which natural and cultural phenomena are connected in a mutual symbiosis.
"For the first time in the world, a river was recognised as a legal being with its own life and rights. After 250 of shared history, inspired by Māori insights, a nation state has been able to reimagine its relationship with a river; and this is now being extended into other policy frameworks, Te Mana o te Wai, for example, where the health of waterways is given priority over human uses."
In his famous Kosmos lectures (1827-1828), delivered in the Senate Chamber of the Humboldt-Universität in Berlin, Humboldt looked at the world from a global perspective in which natural and cultural phenomena are connected in a mutual symbiosis.
And in the ten Kosmos lectures marking his anniversary year, scientists and scholars from around the world have addressed various topics from Humboldt's lectures and approached them from a present-day point of view.