Fundraising for future success
The Centre for Brain Research (CBR) prides itself on our enduring relationships with the community and their many supporters.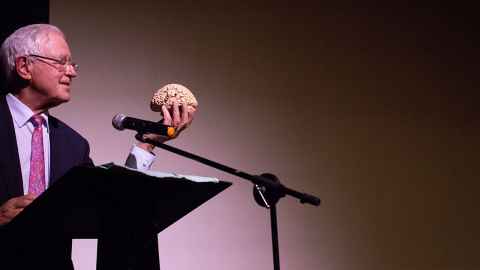 Supporters come from across the country and are passionate about playing a role in helping the CBR to achieve its goals – one of which is to engage with the community and share their findings with as many people as possible. The team of researchers who work at the CBR are supported by generous donations from philanthropists and individuals who contribute to funding specific projects and/or individuals to help them further both their studies and their careers and we can't thank them enough for their ongoing support.
Our research would not be possible without the incredible gift of a brain donation when a whānau member with a neurological condition passes on.
When we receive a brain donation we work with the whanau to best understand how the person lived and understand how they experienced the condition. This knowledge, combined with the study of the tissue we conduct tells a story of the disease and helps us to learn more about the secrets of the brain and how neurological conditions are formed and developed.
It is our belief that this complete and holistic study of the brain will lead to novel insights on how the brain functions and how it is affected by neurological disorders. Through this research we will be better able to support people to improve and maintain a healthy brain and to develop new treatments.
One of our key supporters is Mary Hiron who has been a familiar presence at the CBR since it began. Mary has made it her life's work to promote better understanding of neurological conditions having first joined the MS Waikato Board in the early 1990s. She is supremely interested and passionate about the work that the CBR does, her family have given invaluable gifts to promote research through brain donation after death from the extended family and financial support for researchers to attend overseas conferences. They wanted to assist researchers to travel and learn from their international colleagues, bringing the best knowledge and techniques home to New Zealand.
Following on from this initial support, Mary has dedicated herself to creating fundraising events in her local community to showcase the CBR raising awareness and funds to support Huntington's Research here in New Zealand. For example, a successful event was held last year was held at the Plaza in Putaruru sharing the work of another passionate and dedicated Kiwi who fought for a cause – Celia Lashlie.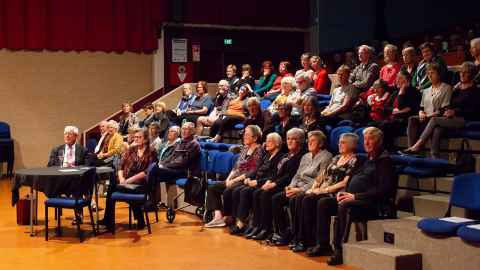 The event was well attended and the guests were delighted to learn more about the CBR through a talk given by CBR Director Sir Richard Faull at the start of the evening. Sir Richard introduced the film and shared insight into the many neurological disorders currently being researched at the CBR and showed that through research we are giving hope to people touched by neurological diseases.

Keep an eye on the CBR Facebook page for information on the next fundraising event hosted in Putaruru.