Double scholarships will take Kiwi researcher to MIT
Emily Lam Po Tang, a researcher at the Auckland Bioengineering Institute (ABI), has been awarded two scholarships, which she will use to fund a short-term placement at the Massachusetts Institute of Technology (MIT) in the USA.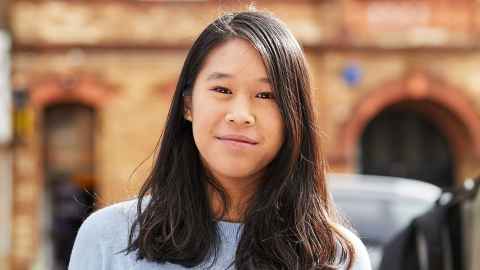 Emily won the Bagnall Doctoral Student International Mobility Scholarship, worth $15,000, and the Henry Kelsey Scholarship, which will give her $10,000 per year for up to three years.
She will spend two months at MIT continuing her PhD research into heart muscle cells. Some of the work she and the team have done was kindly funded by the National Heart Foundation. While there she plans to work with renowned New Zealander Ian Hunter, who is the Professor of Mechanical Engineering at MIT and pioneer of such innovations as needle-free injection and micro instrumentation. Ian is also the brother of Professor Peter Hunter, the Director of the ABI.

Our bioinstrumentation lab here at ABI has a lot of connections to the Bioinstrumentation lab at MIT

"A lot of students have gone over there, especially from the needle-free jet injection side. Ian Hunter and my supervisor, Andrew Taberner, hold patents for jet injection."
"Ian also does a lot of research around system identification - building mathematical models of dynamic systems - which is what I want to work on when I'm there."
Fellow ABI student Yahya Yahya will also be there working on system identification – but on very different systems.
"My project involves trying to measure force in a non-contact manner," says Emily.  "I'll be doing a series of force-displacement experiments on hydrogels – which is like jelly. I'll be embedding heart muscle cells inside hydrogels and manipulating them, to evaluate their mechanical properties."
"Single heart cells are very tiny, so it's hard to measure their properties. Surrounding them with hydrogel mimics the composition of a real heart."
Emily says she felt ecstatic when she was told about winning both scholarships.
"I was trying not to get my hopes up when I applied, so winning two is really amazing and I'm so thankful that I was chosen."
"Going to MIT has been a dream of mine for a long time, so I am really grateful to the donors for the opportunity to make it happen. I'm really excited to work in a different environment and learn from world experts."
The Kelsey scholarship is made available from a bequest made by the late Henry Kelsey, a farmer from Whanganui who wanted to support research on muscular dysfunction.
The Bagnall scholarship is one of three generous grants donated by Andrew Bagnall - founder of Gulliver's Travel Group, now an investor and amateur race car driver.