Research focus on interventions in the workplace
Funding for research on interventions to improve employee wellbeing in small and medium-sized organisations has been awarded to the University of Auckland's Dr Lixin Jiang.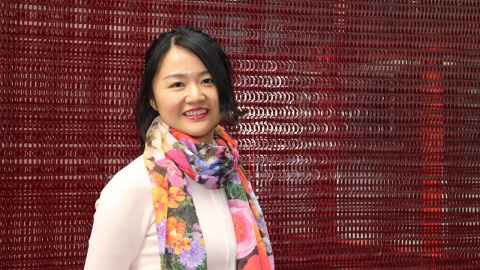 She receives $396,000 from the Health Research Council (HRC) and WorkSafe New Zealand.
Dr Jiang's research focus will be on interventions to reduce or eliminate exposure to work-related problems at the organisational level rather than the individual level.
WorkSafe New Zealand estimates employees are 15 times more likely to die from work-related disease rather than physical injury, with recent estimates showing mental illness accounts for around 17 per cent of work-related harm.
Dr Jiang's research will look at ten common psychosocial risks in the workplace identified by the World Health Organization and WorkSafe/HRC, such as work overload, work schedule, and interpersonal relationships at work.
"Even if an employee has access to counselling or other services such as the Employee Assistance Programme, if the workplace is still a stressful place to be, then the organisation as a whole needs to be looked at," she says.
Dr Jiang is a senior lecturer in the University's School of Psychology whose research focuses on organisational psychology and occupational health psychology. Her work explores interventions that can mitigate the adverse impacts of work stressors such as job insecurity and improve employee wellbeing, health, and safety.

Health Research Council chief executive, psychiatrist Professor Sunny Collings, says the new funding will help provide the evidence needed to make a tangible difference to work environments that can support mental wellbeing of New Zealand workers.
"It is widely acknowledged that many businesses focus on physical hazards and risks, primarily because addressing less tangible risks to workers' mental health are seen as difficult compared to other health and safety issues," he says.