Nuclear power and climate change
Our survival as a species depends on an uninterrupted supply of energy but how we successfully power the world without contributing to climate change is a major challenge.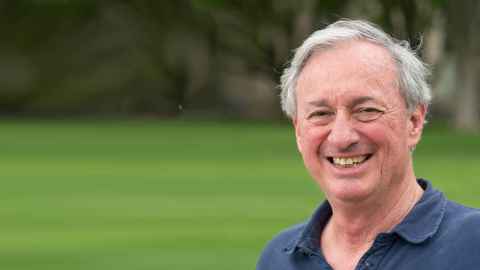 Michael Golay is a professor of nuclear science and engineering at MIT in the US visiting New Zealand to give a public lecture on the role nuclear power can play in a sustainable energy future.

Professor Golay is recognised for his contributions to nuclear power in education, in improving its safety, economics, regulation and management and as a leader in the debate over its proper role in society.

His work over many decades has focused on improving nuclear power performance both in the US and internationally. He will discuss material from MIT's Sustainable Energy course which he has led for the past 23 years.

The focus of the course is on energy and the environment and has become increasingly concerned with climate change in recent years.

Professor Golay's recent activities include low carbon energy strategies, risk-informing nuclear enterprises and projects and service on the National Academy of Sciences Fukushima Study Committee.

He received his PhD in nuclear engineering from Cornell University in 1969 and has taught at MIT since 1971. He is a Fellow of the American Association for the Advancement of Science and of the American Nuclear Society.

This free public lecture will be held in the Science Centre on 18 March at 5.30pm in the Large Chemistry Theatre (Building 301, 23 Symonds Street).

You can register for this event at eventbrite.