Multi-million dollar collaboration in cyber security
The University of Auckland will host a major multi-million dollar trans-Tasman collaboration in cyber security aimed at ensuring both countries have the best possible solutions to existing and future cyber-enabled threats.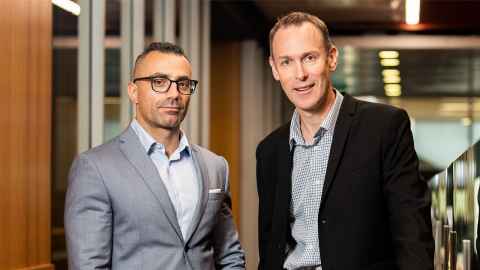 The programme is led by Associate Professor Giovanni Russello, head of the School of Computer Science.
Total Ministry of Business, Innovation and Employment funding for the Cyber Security Research programme is $6 million involving six New Zealand universities.
Professor Steven Galbraith, head of the Department of Mathematics, is Principal Investigator for the $1.8 million project on Post-quantum Cryptographic Schemes and says the trans-Tasman aspect of this initiative is key to its success.

"In both countries low-tech industries such as farming are increasingly moving towards cyber-enabled technology such as the internet of things and smart grids but these new systems are subject to new security threats and challenges," he says.

"This major trans-Tasman initiative provides tremendous opportunities for New Zealand and Australian researchers to develop new solutions for these systems and we are really excited to be working with such a significant number of colleagues in this area."
Associate Professor Russello will coordinate all New Zealand universities involved in the programme as well as leading the Catalyst: Strategic Investment programme that will develop next-generation cybersecurity tools and develop long-term research projects.
"We are delighted that the University of Auckland is hosting and co-ordinating the New Zealand side of this collaboration. Both New Zealand and Australia face significant and ongoing security threats to all aspects of cyber-enabled technology so it is vital we develop excellent research projects to address those threats," he says.
"This is an opportunity to not only keep up with the very best research happening globally but to ensure New Zealand and Australia can play a full role in global efforts to address all aspects of cyber security."