Could existing drugs help combat COVID-19?
Opinion: Could pre-existing drugs also be used to treat Covid-19? Associate Professor Mark Thomas provides insight into a clinical trial set to get underway at Auckland Hospital.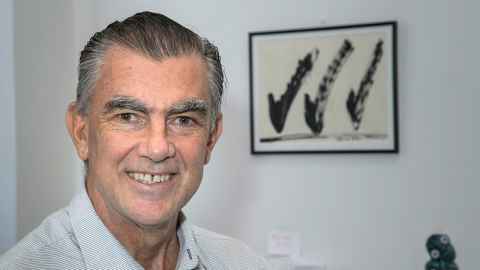 Donald Trump is touting an anti-malaria drug as a possible treatment for COVID-19, but it's not yet clear how effective it is.
It's one of several pre-existing drugs that is thought to hold potential in the treatment of virus. While research is ongoing into new treatments and vaccines, if anything currently available is found to be effective it could be distributed to those affected much more quickly, due to existing stockpiles and having already been through human trials.
Associate Professor Mark Thomas explains the process in which two of these drugs are being tested at Auckland Hospital.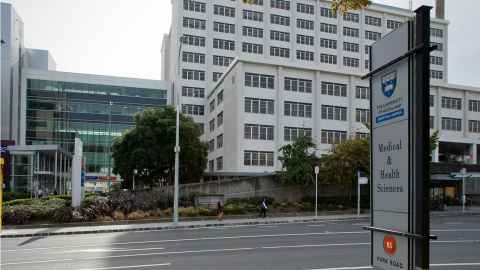 Auckland City Hospital is one of a number of hospitals in New Zealand and Australia hoping to recruit patients into two clinical studies which will help to determine whether either an anti-malaria medicine or an anti-HIV medicine will help patients with COVID-19 to recover.
Patients admitted to hospital, either in a medical ward if their illness is not severe, or an intensive care department if their illness is severe, will be offered the opportunity to participate in the studies.
If patients or their family provide consent, they will be randomly allocated to treatment with hydroxychloroquine (an anti-malaria medicine), or with Kaletra (an anti-HIV medicine), or with a combination of both hydroxychloroquine and Kaletra, or with a placebo.
Neither the patients, nor their family, nor the medical team caring for the patients, will know which of the four possible treatments the patients are receiving. It is what is called a double-blind study, which allows the effects, potentially beneficial, or harmful, to be evaluated without any bias affecting the evaluation of the effect of each treatment on patients' outcomes.
This clinical trial will help us understand whether these drugs are effective therapies for COVID-19.
It is very unlikely that patients who are not participating in these studies will be offered these medicines because their medical teams will not know, until this and other similar trials are completed, whether the medicines are helpful, harmful or have no discernible benefit or harm.