Helping students during the pandemic
Over the past few weeks academics and supporters have contacted the University, concerned about the impact COVID-19 is having on the wellbeing of students, as the pandemic has hit a lot of students very hard.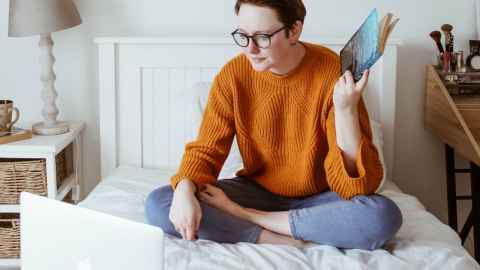 Most students work one or more jobs to help them balance their finances but, as the economy has ground to a halt, their jobs have often been the first to go. The University support is being provided through central University resources and through donations to the Student Emergency and Wellbeing Fund. Supporters are being encouraged to consider making a donation for this very real need, if they are in a position to help at this time.
Each year the University usually has around 50 applications to the student hardship fund, but in the past two weeks 160 students have applied for help due to the pandemic.
Associate Director of Campus Life (Student Engagement & Wellbeing) Anne-Marie Parsons says three new funds have been created, to help support students who are impacted by COVID-19.
"The largest of these is a general hardship fund available for any student suffering from financial hardship as a result of COVID-19. The most common application is from students who support themselves, have lost their part-time job and can't make ends meet. We are providing critical support to assist them with their day-to-day living costs, such as paying their rent, buying groceries and additional items such as paying utilities.
"This support is critical for our students. Financial pressures are an issue for students at any time and are the main cause of stress for many of our students, but even more so now that they are unable to work and support themselves. The financial support is not only essential to keep students enrolled and engaged in their studies, but also to support their mental health."
Additional funds have been established to support doctoral students who are in hardship as a result of suspending their studies and therefore their scholarship, or because they have lost their part time work. Another fund has been established to support doctoral and exchange students who were overseas when travel restrictions were announced and were required to return to New Zealand at great personal expense.