The future of schooling: A dark vision
Opinion: We must be wary of the rise of an 'EdTech' future, argues Professor Gavin Brown.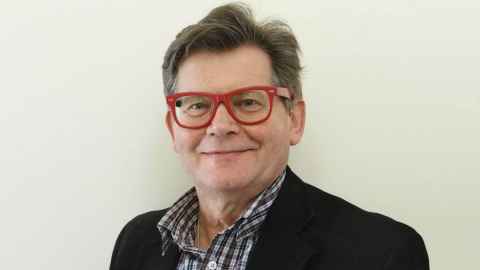 William Gibson said in the 1990s "the future is already here, it's just not evenly distributed". This suggests to me that we can look at what is happening elsewhere in the world in schooling practices and believe that someone will take advantage of the current crisis to say these overseas innovations should be implemented here.
The most obvious innovation we are currently relying on to overcome the dangers of physical proximity is the use of information and communication technologies (ICT) such as downloaded videos, Zoom meetings, asynchronous conversations on learning management systems, chat rooms, and a myriad of other technologies.
There are, especially in the United States, many companies keen to deliver online schooling. Technologies already exist that administer student assessments online, provide feedback and diagnosis of learning needs, as well as point to next learning steps, and links students through a console to learning materials and an interface through which their teacher could monitor and interact with their learning activities online.
Consequently, students learning from home by computer technologies during the Covid-19 crisis will lead some to argue that student learning is greater with the computer technology than it is with human teachers and therefore schooling should continue in that vein.
An unacceptable consequence of moving to a computer tutoring system alternative is that access to these technologies is not equally distributed and that the speed of change means that governments are likely to turn to the private sector to innovate and meet demand.
We are flesh beings whose identity and culture depends on how we interact with each other in the real world. 
This is a future that is already happening, especially in the United States. In that future, public resources will line the pockets of private sector entrepreneurs, who because of their technological knowledge, will dictate what schooling does and is.
My second concern with an 'EdTech' future for schooling is that we humans are social and develop by social interaction with each other. The isolation of this Covid-19 lockdown shows us how much we need to interact and be with each other, and this is especially true for our children and grandchildren.
Isaac Asimov's 1954 short story The Fun They Had reveals brilliantly the importance of schooling as a human enterprise, which I don't want taken away from us, no matter how convenient not meeting in person is.
Not only am I not convinced that AI has reached the point in which machines can be programmed to mimic humanity, but I am doubtful that we should want that. We are flesh beings whose identity and culture depends on how we interact with each other in the real world. That is something that we have seen in the current Covid-19 crisis; humans behaving well towards each other because of our shared plight.
Perhaps instead of this dark future, we will see schools become core social centres in which there is integration of learning, employment, welfare, and health services for the benefit of all.
Professor Gavin T. L. Brown is the Associate Dean (Postgraduate Research) and the Director of the Quantitative Data Analysis and Research Unit in the Faculty of Education and Social Work at the University of Auckland.  
Media contact
Julianne Evans | Media adviser
Mob: 027 562 5868
Email: julianne.evans@auckland.ac.nz