Worst-case scenario for health system avoided – so far
Hospital modelling data shows New Zealand has managed to avoid overwhelming its health system during the Covid-19 pandemic unlike some countries where hospitals have struggled to cope.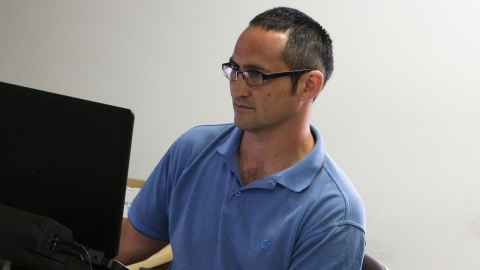 But there are challenges ahead, researchers say.

A team of researchers from the Centre of Research Excellence Te Pūnaha Matatini and the University of Auckland who are also contributing to the National Crisis Management Centre have been modelling hospital admissions for Covid-19 over the course of the pandemic.
Dr Mike O'Sullivan from the University's Faculty of Engineering says while New Zealand is tracking well so far, hospital admissions data modelling is constantly being refined.
"One reason we think we may have kept hospital admissions slightly down in comparison to international admission numbers is that generally we have a very good primary care system in New Zealand," he says.
The next big challenge Dr O'Sullivan says, is that as – or if - we continue to lower lockdown alert levels, it's likely anyone who has delayed seeking treatment for things like cardiac conditions or cancer will re-enter the health system.
The team has a range of different models available to support decision-making under various scenarios to help the health system cope.
"New Zealand has tracked really well so far and while that could change because the situation is still very uncertain, data modelling has shown to be very useful for helping predict and adapt to what might happen next," Dr O'Sullivan says.

"For example our models can help hospitals plan their elective surgery schedules given various different demand scenarios once they have capacity to catch up on postponed procedures."
Another challenge was the annual flu season.

"We don't yet know what the flu season is going to be like and we also need to prepare in case there is pressure to 'catch up' in areas such as elective surgeries. So it's unclear exactly what we can expect as life becomes more normal."
One focus of the team, which includes Associate Professor Cameron Walker, also from the Faculty of Engineering, and Associate Professor Ilze Ziedins from the Faculty of Science, has been to look at surgical scheduling and whether more surgeries can be scheduled as demand rises.
"There is some potential for increased throughput without causing either surgical sessions to overrun or excessive delays for patients and we are currently refining those models to help the DHBs in their planning post-pandemic," Dr O'Sullivan says.