On the sounds of ice cracking, and designing for a better future
"One of the things I love about the Design course is that it puts so much weight on designing for the future, not just to build a 'pretty' product," says Marco de Kretser, who is studying for a conjoint degree in Design and Environmental Science.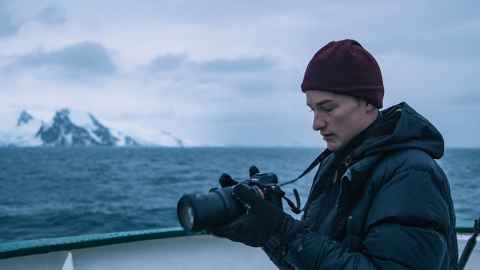 The new Design programme at the University of Auckland is framed, in both projects and student assessment, around the United Nation's 17 sustainable development goals. For Semester One, Marco chose Goal 12, Responsible Consumption and Production. "I believe it encompasses everything that is wrong with our current world. We must be responsible for how we use the finite resources that exist on this planet."
Marco has a track record of combining his commitment to the environment and to creating - music, photography, film and design. In 2019, he and six other young New Zealanders travelled to the Antarctic Peninsula as members of Antarctic Heritage Trust's fourth Inspiring Explorers' Expedition, which gave the young explorers a chance to connect with experts, and learn about Antarctica's history, science, wildlife, and environment, as well as the legacy of exploration in Antarctica.
As a result of that expedition, he produced The Frozen Wild, the sounds of Antarctica which featured in the Inspiring Explorers 2019 Antarctic Peninsula Exhibition at Christchurch Airport this year, alongside photographs taken by Marco and Alexander Hillary as well as their diary entries.
The Frozen Wild combines recording from Antarctica with electronic music produced in Marco's home studio, and includes the sounds of the ice cracking, the penguins squawking, seals grunting – "sounds inspired by the brutal, desolate, gargantuan landscapes of Antarctica," says Marco.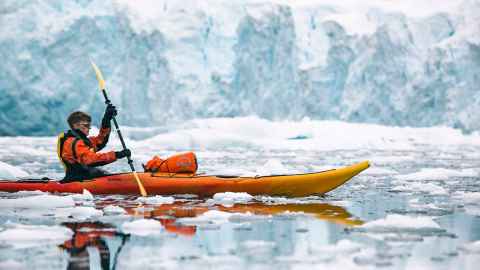 Marco went to school at Glendowie College, first enrolling at the University to study Environmental Science and Communications. "It was a strenuous year of learning how broken the earth is because of us.

"But then we had a guest speaker come in from the School of Architecture to deliver a lecture about the incredible progress in the world of sustainable urban planning. It was so refreshing to hear that this issue is not all doom and gloom. There are actual solutions being implemented right now."

That was when he learned about the new Bachelors of Design degree that was starting up the following year at the University; a degree focused entirely on creative problem solving for the future. It was a perfect fit with Environmental Science.

He cites a quote from Gus Speth, an environmental lawyer, as particularly motivating. "He said 'I used to think the top environmental problems were biodiversity loss, ecosystem collapse and climate change. I thought that with 30 years of good science we could address those problems. But I was wrong. The top environmental problems are selfishness, greed and apathy, and to deal with those we need a spiritual and cultural transformation'."
"To me, responsible consumption means acknowledging that we do not own the earth even if our land title says we do. It means acknowledging that we may have to sacrifice a part of our life for the good of others in the future. We must be altruistic and empathetic if we are going to prevent a dire climate crisis, but also if we are to prevent other issues from becoming worse, such as poverty, famine, poor sanitation, inequality.
"I believe that almost every one of our issues is somehow tied to responsible consumption, so addressing it in design has become something of a passion of mine."
World Environment Day is celebrated every year on 5 June, the 'United Nations' prime vehicle for encouraging awareness and action to protect our environment.