Exercise, work productivity and well-being
Many fitness programmes and other well-being initiatives associated with the workplace came to a full stop during lockdown but as things get back to normal, researchers are keen to find out whether people did more or less exercise during and after the pandemic.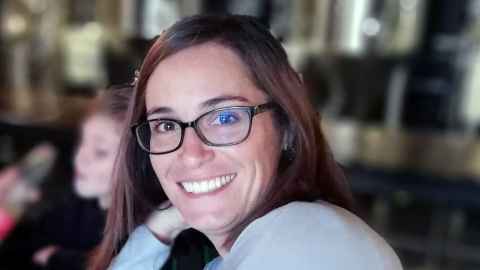 Researchers at the University of Auckland and Australia's La Trobe University and the University of Notre Dame Australia have launched an online survey that will also explore sleeping habits and general wellbeing both during and after Covid-19.
Each year, 3.2 million deaths worldwide are attributed to physical inactivity. It is the fourth leading risk factor for chronic disease.
"We know that only about half of all New Zealand adults meet the minimum physical activity recommendations for good health but Covid-19 interrupted many areas of our lifestyles and none more so than our working lives," says Dr Rebecca Meiring from the University of Auckland's Department of Exercise Sciences.
"Work-related well-being programmes can be a key part of people's efforts to exercise more so we want to study the link between physical activity and productivity in the workplace both before and after Covid-19."
The survey will chart the exercise patterns of people in Australia and New Zealand both now and in six months' time to hopefully coincide with eased Covid-19 restrictions in both countries and the return to more normal working patterns.
Chronic disease linked to lack of physical fitness also increases the risk of occupational absenteeism, or poor health resulting in sick leave. It also increases presenteeism, where a person is unable to work at full capacity due to factors like illness or stress but continues to go to work.
Physical inactivity has been shown to be directly related to absenteeism and presenteeism.
"If physical inactivity leads to chronic disease, the flow-on effect in the workplace can be significant, especially in relation to mental wellbeing," Dr Jayden Hunter, a lecturer in exercise physiology at La Trobe's Rural Health School.
"Some organisations have wellness programmes that include physical activity but less than 9 percent of the world's 3.2 billion employees have access to them. Our research will help organisations to design, deliver and measure the effectiveness of well-being programmes for their employees. A healthy workforce is a productive workforce."
Survey participants are needed. Find out more.