Actualising the call to kindness
Opinion: Parliament's rejection of an amendment during the most recent abortion legislation debate is not reflective of the call to kindness, write Mike Webster and Jenny Hare.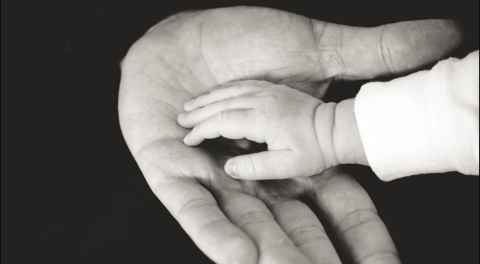 "If I could distil it down into one concept that we are pursuing in New Zealand it is simple and it is this: Kindness."
The Rt Hon Jacinda Ardern's flagship call has resonated with many if not all of us. It has defined the identity, for example, of a University of Auckland interfaculty research group, Agencies of Kindness in which one of the authors of this opinion piece participates.
We see ourselves as responding to the Prime Minister's call by asking how kindness might be applied across a spectrum of public issues.  
As social work educators, kindness finds explicit expression in our Code of Ethics. Invoking the rich Te Reo term manaakitanga, the Code sets out this commitment:
Manaakitanga

Social Workers act towards others with respect, kindness and compassion.
Ethical Principle
We assert that every person has unique worth and inherent dignity. 
Manaakitanga denotes hospitality, kindness, generosity, support — the process of showing respect, generosity and care for others. (Te Aka online Māori dictionary.)
The motive for the Covid-19 lockdown was to preserve life for its own intrinsic worth, as well as for future economic contribution. The profound commitment of social work to vulnerable populations is demonstrated in the actions instituted by our government.
That said, we need to ask the question: are these values applied consistently in the public policy domain? We think not.
That ethical principle quoted — that every person has unique worth and inherent dignity — bears a striking similarity to a statement made by Melissa Ohden, a Missouri social worker with a master's degree in social work.
She bases her life and work on the premise that "I'm a human being, with inherent dignity and value". But there is a catch. Melissa made that statement in the context of a social issue which may cause some readers to turn away from this opinion piece: she is the survivor of a saline-induced termination procedure.
Melissa puts, and answers, this statement, "Why it's wrong I was aborted (unsuccessfully)" in these terms: "Because I'm a human being, with inherent dignity and value."
Melissa effectively recounts social work's ethical principle that "every person has unique worth and inherent dignity".
Melissa owes her life to the actions of a nurse who noticed that after the termination procedure the baby was alive. Instead of being allowed to die, the nurse ensured that the necessary health care was provided.
Melissa grew up to fulfil her potential as a human being. This opinion piece proposes that the nurse's actions exemplify the Prime Minister's call for kindness, and equally, the social work ethical value of manaakitanga. 
Kindness is one of the oldest words in the English language, going back before 900AD. The term comes from the cognate word, "kinned". We are all of human kinship. From the least to the great, it benefits us all and reinforces our kinship to be kind.
Sadly, values opposite to kindness informed parliament's rejection of an amendment during the abortion legislation debate. Simon O'Connor MP moved that in a Melissa Ohden-type termination survival event, the baby should be extended essential medical care:
22 Care of child born after abortion
(1) This section applies if an abortion results in a child being born. 
(2) A qualified health practitioner who performed the abortion that results in the birth of a child, or any other health practitioner present at the time the child is born, has a duty to provide the child with appropriate medical care and treatment. 
The amendment was voted down by 80 votes to 37. 
Kindness and the unique worth of a human being
What values informed that majority vote? Why not provide the care that preserves the life of a born human being? Why do those who voted to reject the amendment along with it reject the inherent dignity and worth of this life?
Even in the midst of Covid-19 — or perhaps because of it — these are questions which demand a response.
Dr Mike Webster and Jenny Hare work in the School of Counselling, Human Services and Social Work at the Faculty of Education and Social Work. Dr Mike Webster is a Senior Lecturer and Jenny Hare is a Professional Teaching Fellow. 
This article reflects the opinion of the authors and not necessarily the views of the University of Auckland.