Providing a therapy to live well with dementia
"The first time I came across Cognitive Stimulation Therapy (CST) in a research report, I just thought 'wow'," says Brain Research New Zealand Principal Investigator Dr Gary Cheung.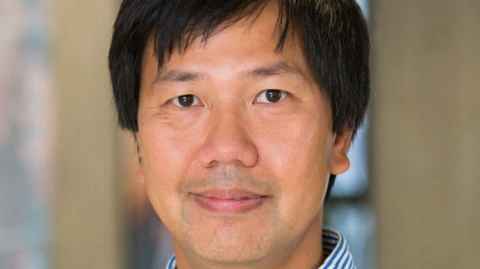 "Here was this evidence-based treatment that could benefit my patients living with dementia, and yet I hadn't heard of it being delivered here in New Zealand. I had to learn more." Reading that paper set Gary, an old age psychiatrist and clinical researcher at the University of Auckland, on a new path. Today, he and his colleague, Dr Kathy Peri, are New Zealand's foremost experts on CST and their work is making a difference across the country.
"Cognitive Stimulation Therapy takes a slightly different angle – it isn't about preventing dementia, and there's no medication involved," explains Gary. "It offers a way for people to live well with dementia. It helps to improve their quality of life."
First developed by psychology and psychiatry researchers at University College London, CST is delivered to small groups of participants – usually six to eight – over 14 sessions (twice a week for seven weeks). In each session, facilitators use activities, discussions, and social interactions to actively stimulate and engage people who've been diagnosed with mild to moderate dementia. Trials on CST in different parts of the world have shown that the treatment can improve participants' cognition and language skills, as well as their quality of life.
Since undergoing their own training back in 2015, Gary and Kathy haven't just used it to shape their own research, they've also trained other health professionals to deliver CST across Australia and New Zealand.
"The total figure is about 400, I think," says Gary. "A lot of that was enabled by BRNZ, who funded us to hold ten training workshops across New Zealand in 2018." But, he says, learning the skills is only step one: "The biggest challenge has been implementing the therapy when everyone is struggling for resources. For example, Dementia Auckland, Dementia Wellington, Alzheimer's Manawatu and Enliven have been fantastic – they now run CST groups throughout the year. Our next goal is to do a costeffectiveness study for CST here in New Zealand, and we hope that'll lead to funding from more District Health Boards."
Gary and Kathy are now running a BRNZ-funded research project that will add another dimension to CST practice here in New Zealand – and it involves chair yoga. He says, "Professor Aimee Spector, who developed the key principles of CST in the nineties, told us that back then, there was little research on physical activity and cognitive impairment. Now, we have a lot more evidence of the positive effects of exercise and meditative practice."  
...back then, there was little research on physical activity and cognitive impairment. Now, we have a lot more evidence of the positive effects of exercise and meditative practice.
The current study, in collaboration with Professor Marla Berg-Weger at St Louis University in the US, is working with participants from three Selwyn Foundation retirement villages in Auckland. One group is undertaking a course of CST, while another is learning chair yoga. The third group receives both CST and chair yoga.
"The idea is to compare each of the three arms of the study, to understand if there's any benefit to delivering both interventions to people with dementia," explains Gary. He and Kathy have worked with the Selwyn Foundation previously, and he says that while they haven't yet analysed the results, initial feedback from facilitators has been positive.
"We hope that this will give us some New Zealand-specific data that we can then use to launch a larger study."
An important complement to this work is the BRNZ research that the duo now doing in collaboration with Māori neuropsychologist Dr Makarena Dudley, and Tongan-born psychiatry registrar Dr Staverton (Tony) Kautoke.
"CST was initially developed in the UK, so it lacked Māori and Pacific cultural content and values," says Gary, "But, population ageing is happening faster in those groups than in Pākehā New Zealanders, so we know that issues of dementia and cognitive decline will become increasingly relevant to them."
Over the years, CST has been successfully adapted for use in countries as diverse as Japan, Denmark, and Tanzania, but the BRNZ team are taking a novel approach to culturally adapting CST. Working with groups in Whakatāne and Wellington, they are examining all of CST's key principles.
"For example, every one of the eighteen principles is now embedded in kaupapa Māori, which gives its meaning a true richness. This is a huge step forward in ensuring the treatments works as well as it possibly can for everyone." Gary continues, "It's a really exciting project, and I'm exceptionally grateful to our collaborators and the cultural experts, led by Amohaere Tangitu of Ngāti Awa."
Dr Gary Cheung is a Senior Lecturer in the Department of Psychological Medicine, School of Medicine.
Dr Kathy Peri is a Senior Lecturer in the School of Nursing.
Republished with permission from the Brain Research New Zealand Annual Report 2019, 'Providing a therapy to live well with dementia'.