When being brainy comes easily
Developed and led by Professor Bronwen Connor, 'Being Brainy' is an eight-week inquiry programme for primary and intermediate schools to teach children about the brain.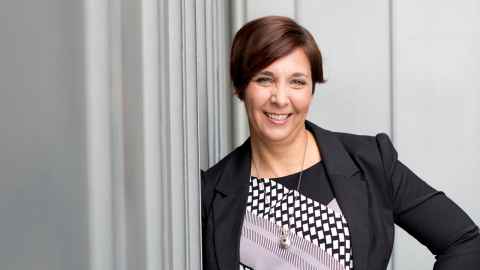 Being Brainy was launched in 2017 and it has quickly become Brain Research New Zealand's flagship outreach programme.
Bronwen, a full-time working mum with two young sons, was first motivated to set up Being Brainy after experiencing the low level of science education her own children received during primary and intermediate school. Her passion for neuroscience and science education led her to create a programme that would provide teachers with all the resources they would need to make neuroscience easy to teach, so young children would see it as interesting, important and fun.
Three years down the line, and Bronwen's vision is taking shape with over 350 schools across New Zealand signed up to use the programme, which now includes a new lesson on memory and learning and yearly drawing competitions. To extend the reach of Being Brainy even further last year, BRNZ took the programme to Alexandra in October, running the first "Brain Lab" - a one-day school holiday programme - at the local iSite Visitor Information Centre. More than 200 people showed up on the day – children, parents, grandparents, and teachers – all excited to see and touch real brains, try hands-on experiments and to learn fun facts about the human brain.
With demand for Being Brainy increasing year-on-year, both in and out of term time, it seems Bronwen's passion for neuroscience is catching on. When asked what her proudest moment has been in bringing it to schools, she recalls a young boy who came up to her after a school visit and asked for her autograph. Thinking he was teasing, she signed his piece of paper, only to look up and see a long line of students waiting for their turn.
The students called me 'The Brain Lady' and several told me they wanted to be just like me when they grew up. To me, that moment demonstrates we are showing school kids that science and scientists are important and cool!
BRNZ hopes to support more schools and teachers in adopting Being Brainy next year, to play their part in improving the science literacy of New Zealand school children, with the ultimate goal of increasing the number of Kiwi kids pursuing a science education.