DVC Professor Jenny Dixon takes up Provost role with Universitas 21
Professor Jenny Dixon, Deputy Vice-Chancellor (Strategic Engagement) has been announced as the new Provost of Universitas 21. She will take up her role in January 2021 for a three-year term.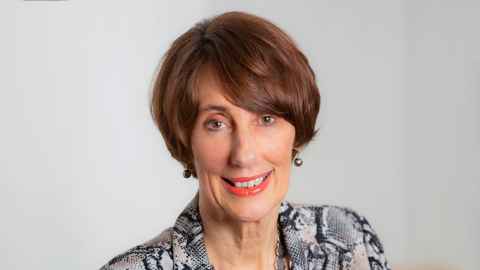 Universitas 21 (U21) is a leading global network of 27 research-intensive universities that connects students and staff to share excellence, collaborate across borders and nurture global knowledge exchange. Its network includes more than 1 million students and 200,000 staff.
Professor Dixon currently leads the University of Auckland's international, government, city and community relations, and has responsibility for teams working with alumni and donors, and in international education. During her eight years in the role she has had oversight of the Auckland Confucius Institute, chaired the New Zealand Centre at Peking University Advisory Board, and established the North Asia Centre for Asia Pacific Excellence. She recently led a New Zealand-wide university initiative to establish a New Zealand Centre at IIT Delhi.
Professor Dixon has had a long association with Universitas 21 and its global membership and has chaired the U21 Senior Leaders' Group for the past four years.
U21 Chair Professor Sir David Eastwood, Vice-Chancellor of the University of Birmingham, said that she takes over at a pivotal moment for the Network and for international higher education. 
"Professor Dixon's experience of leadership within Universitas 21, her high international profile, and her commitment to excellence in global higher education made her the outstanding candidate for this key role.
"Professor Dixon's experience in the internationalisation of higher education will bring much to the Network. She will help lead it into the next, exciting and influential phase of its history," he said.
Professor Dixon said she was honoured to be appointed to the role.
"Universitas 21 is a highly respected global university network which works across borders to nurture international knowledge exchange. In our post-Covid-19 world with its rapidly evolving geopolitics, the importance of this work has never been greater. I look forward to working with network colleagues to strengthen our global connections."
Media enquiries:
Lisa Finucane | Media and Communications Manager
DDI:    09 923 7698
Mob:   021 677 216
Email: l.finucane@auckland.ac.nz