Heading to the High Court
The Auckland Law School congratulates alumni Justice Susan Thomas and Justice Neil Campbell on their recent promotions.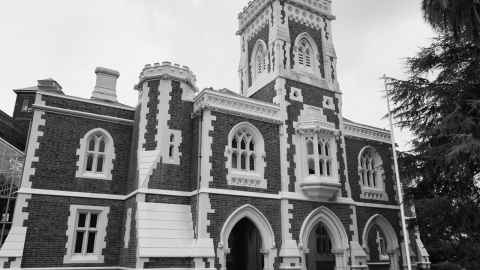 Justice Thomas has been named Chief High Court Judge, replacing Justice Geoffrey Venning, while Justice Campbell has been appointed a Judge of the High Court.

Justice Thomas graduated with a BA and LLB (Hons) from the University of Auckland in 1982 and practised as a solicitor with the Auckland firm of Holmden Horrocks before relocating to London the following year.
She was admitted as a solicitor in England and Wales, and spent almost 10 years as an in‑house counsel and as a solicitor and partner in a legal firm in London.

On her return to New Zealand in 1995 she joined Minter Ellison Rudd Watts as a senior associate and was admitted to the partnership the following year.

In 2005 she was appointed a District Court Judge and during this time was involved in solution-focused judging. In 2012, she started a Special Circumstances Court in Wellington aimed at the most challenged and marginalised offenders.

Justice Campbell graduated from the University of Auckland with a BCom and an LLB (Hons) in 1992 and was admitted to the bar the same year.

After two years with law firm Bell Gully Buddle Weir in Auckland, he headed to the United Kingdom to study at the University of Cambridge where he gained an LLM (First), before lecturing at the University of Nottingham.
In 1995, he returned to New Zealand and began lecturing at the University of Auckland, becoming an associate professor at Auckland Law School. For a decade from 1998, Justice Campbell taught law, while also practicing part time at the bar.
He moved to fulltime legal practice as a barrister in 2008 and was appointed a Queen's Counsel in 2013.
Justice Campbell's research has been published in prominent journals and he has co-authored a number of leading texts on company law and land law. He will sit in Auckland.