Cannabis referendum: reality check for political promises
New Zealand's plan to legalise cannabis is public health-oriented. But the proposed legislation may struggle to achieve goals such as restricting young people's access to the drug, according to a leading substance use policy expert.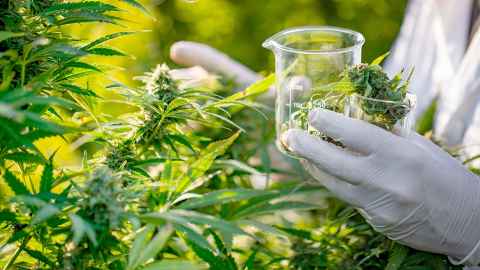 Professor Benedikt Fischer, Chair in Addiction Research at the Medical School at the University of Auckland, and research associate Dimitri Daldegan reviewed the Cannabis Legalisation and Control Bill and found issues and concerns in 10 key regulatory areas.
Their assessment is in the latest edition of the New Zealand Medical Journal. "Inflated" and "unrealistic" political promises include the goals of eliminating the illegal supply of cannabis, restricting young people's access to the drug, and limiting the public visibility of cannabis.
Overseas, illegal cannabis markets and supply were reduced after legalisation but remained active and resilient. "Similarly, cannabis use among adolescents/under-age youth, at best has remained stable and there is no reason to assume why young people's access to cannabis should be expected to decrease in the overall increased availability of both legal and illegal markets/supply," the authors write.
"Legalisation of cannabis, including legal production, distribution and use is also likely to increase, rather than decrease 'public visibility,' and overall societal 'normalisation' as a consumption commodity."
More of the criticisms included:
A legal age of 20 for cannabis seems "arbitrary" and not readily based on scientific evidence
Allowing home-grown cannabis undermines safeguards on legal cannabis such as restrictions on potency, access and price
Commercial imperatives of a legal cannabis industry, such as increasing the number of consumers, may run contrary to public health goals
Some public legal use of the drug should be allowed for reasons including the adverse consequences of confining the use of cannabis primarily to homes
Penalties or fines to penalize under-age users have the potential to entangle them in the criminal justice system
The authors recommend policy-makers revisit and revise key regulatory details in the bill. The nation will vote on legalisation in September.