Major international cosmology conference in cyberspace
A major international cosmology conference will take place entirely in cyberspace across multiple time zones because of the Covid-19 pandemic.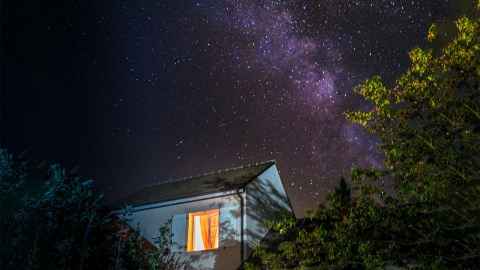 University of Auckland Department of Physics Research Fellow Shaun Hotchkiss, with colleagues from Europe and the United States, organised the Cosmology from Home event where cosmologists from around the world will discuss the latest research and technologies that are helping us better understand the universe and our place in it.
Bringing together 300 leading cosmologists, the conference comprises two weeks of online discussions, pre-recorded talks that can be accessed by participants at any time during the conference and which will be available on Youtube, as well as live question-and-answer sessions with speakers on Zoom.
Further spontaneous interactions will happen within the virtual office space Sococo which allows for informal connections among scientists outside of scheduled events.
The Conference will also feature an Ask me Anything session for public engagement which will be livestreamed.
Dr Hotchkiss says enthusiasm for the new online format from the cosmology community has been high and there is already talk of keeping the format even after international air travel becomes widely safe again.
"Online conferences help reduce greenhouse gas emissions and at the same time holding this event online means many smaller institutions who might not have funding for travel can take part."
Despite the challenge of organising the conference, Dr Hotchkiss says he's excited to be using online technologies and the organisers have even had offers outside of the cosmology community to help manage future conference events.