Our quiet, everyday heroes
Opinion: On World Teachers' Day, October 5, Carol Mutch urges us all to recognise what teachers do above and beyond every day.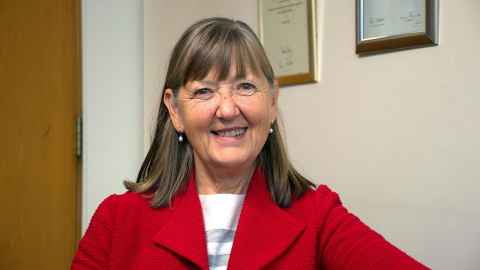 "All these teachers are quiet heroes" said a parent after the Canterbury earthquakes. "I know there are teachers here that have lost their homes … but they come to work and get on with it."
Since conducting my research on schools post-disaster, I have come to see first-hand how so many teachers rise to the occasion when trauma strikes. They put concern for their students before their own situations. In New Zealand, teachers have quietly returned to school after the Canterbury earthquakes, Pike River Mine explosion, Edgecumbe floods, Nelson fires, Christchurch mosque massacre and Whakaari/White Island tragedy, despite what they have lost or suffered themselves.
One principal said, "I've been just so amazed with teachers whose homes were badly damaged and I offered them leave but all of them wanted to be here for the children." These sentiments were repeated again and again in my research whether it was in relation to the Australian bushfires, Japanese tsunami, Nepal earthquake or Vanuatu cyclone.
But, it has taken a global pandemic for the extraordinary efforts of teachers to be more universally recognised. They are now being applauded as "first responders" and "essential workers". Parents have told me that having their children at home during lockdowns has made them realise that teaching is much more than that a 9-3 job. They have seen for themselves the amount of care, preparation and effort that goes into teaching. Yet, teachers Zoomed into living rooms daily with genuine smiles and words of encouragement.
A key finding from my research was the long-term physical and mental health impacts that the various crises had on teachers and students alike. It wasn't until after the Kaikōura earthquake that the "Mana Ake - Stronger for Tomorrow" mental health programme was rolled out in Canterbury and Kaikōura. It proved to be a lifesaver for teachers who were struggling to help children and young people with the long-term impacts of trauma.
Are teachers' voices at last being heard? Recent policy proposals have included mental health support for teachers and a roll-out of the Mana Ake programme to all schools to deal with rising levels of anxiety and trauma in children and young people. Is the front-line role that teachers play, especially in this time of Covid-19, finally being recognised?
On Monday October 5, UNESCO is celebrating World Teachers' Day. It marks the beginning of a week of activities around the theme: "Teachers: Leading in crisis, reimagining the future."
In our roles on the New Zealand National Commission for UNESCO, beginning teacher Nick Mailau and I invited teachers to tell us why they teach. Our call was answered by teachers and school support personnel in formal settings as well as those outside schools who mentor young people.
While their responses were wide-ranging, two common themes emerged. First, teachers feel an enormous responsibility to share their passion for learning, their accumulated knowledge and life experiences, their care and concern, and their joy of working with children and young people in order to be a positive influence in their lives.
A speech language therapist said:
"Because it's so crucial to contribute to the foundation years. It's important mahi, to be responsible for the education of the next generation. In working with children, I want to be a part of that journey and have a positive influence. Also, because I have a lot of light and love to share, especially for the kids who don't have that in their homes. Then, hopefully, one day, they will think about how they had at least one person backing them in their corner."
Second, teachers want to make a difference to both those they teach and the world that they are preparing them for. They want students to progress socially and educationally, to have opportunities they never had themselves, to learn skills for life, to be the best versions of themselves, and to create a better world.
A secondary teacher said:
"I see my role as one which encourages, supports and facilitates each student to reach their potential .... and I guess underpinning teaching for me is the agape love that Martin Luther King Jr spoke about. The love for mankind that seeks nothing in return, only wanting goodwill for everyone. For me, teaching is ultimately about meeting each student where they're at, on their level, and then getting them to achieve their best!"
This week provides the opportunity for each of us to reflect on the role of teachers, to remember the ones that believed in us and those that are now there for our children. Sometimes it's just the little things. As one student said: "All they do is smile at me when I walk past and that brightens up my day."
Maybe, it's your turn to take a moment to say thank you.
Professor Mutch won a 2020 University of Auckland Research Excellence Medal for her research on schools post-disaster. Nick Mailau is a teacher at Kauri Flats School in Takanini and an Aotearoa Youth Leader for the New Zealand National Commission for UNESCO.
Professor Carol Mutch is from the School of Critical Studies in Education in the Faculty of Education and Social Work. She is also the Education Commissioner for the New Zealand National Commission for UNESCO.
This article reflects the opinion of the author and not necessarily the views of the University of Auckland.
Used with permission from Newsroom Our quiet, everyday heroes 5 October 2020.
Media queries
Alison Sims | Research Communications Editor
DDI 09 923 4953
Mob 021 249 0089
Email alison.sims@auckland.ac.nz