Environment can't be held hostage to politics
Opinion: When it comes to the environment, we need to look away from the relay race of politics and think about how to give more people a seat at the decision table.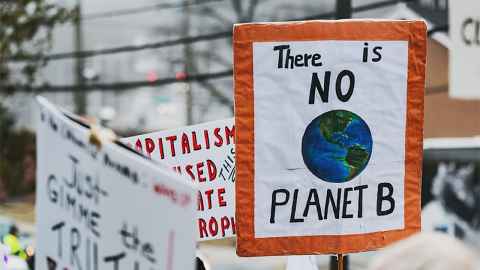 In a year dominated by Covid-19 and the threat of economic uncertainty, are environmental issues being addressed effectively in proposed policy in the election campaign? Or, do we need to see a move towards transformational and systemic change in how we look after our most treasured spaces, species and resources?
Going into this election it seems that the main areas of contention between the parties when it comes to environmental policy revolve around the climate, freshwater, waste management, conservation and oceans.
There have definitely been some wins for the current coalition Government in the past few years, for example, the 2018 announcement to stop all new block offers for offshore oil and gas exploration and the introduction of the Climate Change Response (Zero Carbon) Amendment Act in 2019. However, despite some positive steps, many people would argue action for the environment has not gone far enough, fast enough.
So what is being proposed by the major parties this time around?
Labour
Many of Labour's environmental policies involve continuing programmes or initiatives already in place: waterway protection, assisting farmers to transition to sustainable practices, and the environmental jobs program. The main aim in the climate space is for 100 percent renewable energy by 2030. The party definitely has some good plans to keep up work that has already been done but there are gaps in policy. For example, Labour has no concrete policy on oceans aside from the current commitment to install cameras on commercial fishing boats.
National
Many of National's plans for the environment are more comprehensive than other parties. However, there is a lot of passive wording in their policies: for example, the party would consider the establishment of more marine reserves or review freshwater regulations. This suggests these commitments may take a very long time to come to fruition. In terms of concrete action, National has committed to installing cameras on commercial fishing boats and creating the Kermadec Ocean Sanctuary. For the latter, the policy is silent on how to tackle the relationships issue with the sanctuary.
Greens
In each of the main areas of contention, the Greens have accessible and extensive policy plans which focus on various environmental commitments. Their most recently announced "Thriving Oceans Plan" is the only ocean specific policy plan so far announced by any political party. The main components of the plan are a commitment to protect at least 30 percent of New Zealand's oceans by 2030, a 10-year moratorium on all forms of seabed mining and a review of the current quota management system.
Currently in New Zealand only 0.4 percent of our marine and coastal areas are no-go zones for fishing. The plan also addresses the issue of cameras on fishing vessels with the intention of speeding up this process considerably.
The Greens also have policy on waste management which includes a proposal to phase out many single-use plastics and introduce a container deposit scheme, which is being done successfully in Norway and Germany. With regard to freshwater and agriculture, the Greens have committed to the advancement of regenerative agriculture along with freshwater reforms like setting a limit on nitrogen in waterways and phasing out of environmentally degrading fertilisers and pesticides.
While in conservation, areas of attention include the establishment of more pest-free islands and urban sanctuaries, a commitment to stop new mining on conservation land and the further implementation of Treaty settlements that focus on the co-governance of conservation land.
ACT
The ACT Party's few commitments centre around 1080 operations, providing farmers more control over environmental plans and allowing for waste to be burned for electricity, which studies show is incredibly harmful to air quality. There are no policies on oceans and their climate policies focus on replacing the Zero Carbon Act and repealing the ban on oil and gas exploration alongside other major steps backward.
NZ First
The only policy NZ First seems to have regarding conservation is to stop the cull of tahr. The party also has no policy relating to oceans, freshwater, waste management or the climate.
So there's a brief look at some of the environmental policy proposed this election.
However, should we look deeper into how to improve our environmental policy making? Policy is the intrinsic link between healthy communities and healthy environments. The environment can definitely exist without people, but we cannot exist without our environment. Therefore, we cannot isolate environmental issues and potential environmental policy solutions from the issue of social justice.
Further, environmental policies can be long-term with targets achieved often far into the future. But a government considering such policies may only have one or two terms in power, the power dynamics change and progress is interrupted or stopped. Could this be why environmental thinking stays short-term or remains within the status quo?
But the fact is, when it comes to our environment, we need to look away from the relay race of politics and think about how we might transform our systems of power to give more people a seat at the decision table. We need to look at how we can give more people an active role in our democracy so the job of protecting and enhancing our land and ocean is decolonised, transformational and accessible. Power could be redistributed so local council, iwi and hapū can look after the environments they know and have known for many years.
Our environment and how we conserve it plays a vital role in our survival long-term, more so than our economic survival in the short-term. So right now, voting for policy which truly reflects the importance of our environment and our people comprehensively is our best shot at moving towards a more sustainable future.
"Tō tātou hā i te tuatahi ko te moana, hā tuarua nō tātou te whenua – our first breath is from the ocean, our second from the land"– Ngāti Kuri whakatauki
Dr Emily Frost received her PhD from the School of Biological Sciences at the University of Auckland this year and is a scientist at Oceanus Environmental. Aimee Clark is an ocean leader with the Sustainable Ocean Alliance.
This article reflects the opinion of the authors and not necessarily the views of the University of Auckland.
Used with permission from Newsroom Environment can't be held hostage to politics 14 October 2020.
Media queries
Alison Sims | Research Communications Editor
DDI 09 923 4953
Mob 021 249 0089
Email alison.sims@auckland.ac.nz