How much 'choice' in assisted dying bill?
Opinion: Aileen Collier explains the 'internal burden' people who qualify for the end of life choice act will feel, arguing for more palliative care support in NZ.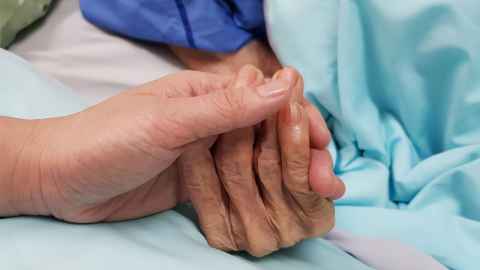 Like many of my colleagues working in palliative care services, I worry about the potential for coercion of vulnerable New Zealanders if the End of Life Choice Act becomes law.
When people – on both sides of this thorny issue – speak about 'coercion', they are usually referring to pressure applied either directly or indirectly by others in order to influence the vulnerable person to apply for an assisted death.
However, this pressure may not be coming from others. An older person who feels a burden on their family or whānau has not necessarily been 'coerced' by others to feel that way. They feel a burden of their own free will.
This means that the provision in the Act for the attending medical practitioner to 'do their best to ensure that the person expresses their wish free from any other person' does not tell the full story. The internal pressure likely to be felt by a person who may be vulnerable is perhaps even stronger than anything that could be applied externally.
But I believe the danger of pressure goes even deeper than this and strikes right at the heart of the choice argument used in favour of the End of Life Choice Act.
Consider the case of an older man whom I will call George. George lives alone without any meaningful social support. He is very breathless and unable to get out of the house. He is not only suffering from a terminal illness but he feels lonely and dispirited. Family members have either moved away or do not bother to visit. As the days drag by, there seems very little on the horizon likely to brighten George's day.
George lives in a rural area with limited palliative care services. He receives a regular visit from a palliative care nurse but has no interest in travelling beyond his own district when the time comes for him to need 24-hour care or if he needed in-patient hospice care.
What choices does George have? In theory he might have the option of hospice care if he meets the admission criteria, but he knows he would feel culturally uncomfortable in that setting. He already anticipates the embarrassment of having no family to visit him there which would be, to him, a shaming experience.
So the next time I visit – if this law should go ahead – it is possible that George could ask me to help him 'end it all'. I, as the palliative care nurse, am in a new and unfamiliar territory. Whereas, before the Act, I would explore George's cry for help, find out what is important to him and his treatment wishes. But now, if the Act is passed, he may be asking me to intentionally end his life. And according to the Act he may well qualify.
What should I do? Assuming for a moment that I do not have a conscientious objection to fulfilling his request, what are my professional responsibilities in this awkward situation?
Aside from my 'duties' under this new Act, my professional responsibilities to George and all my patients are enshrined in the Code of Health and Disability Consumers' Rights, also known as 'the Code'.
In summary, the Code guarantees patients 10 basic rights – including the right to be treated with respect, to be treated fairly, to have dignity and independence, to have good care and support fitting individual needs, and the right to make choices.
I know George is not currently in receipt of all these rights, and I see it as my job to improve these outcomes as much as I humanly can, given the limitations of the health system we are currently part of.
But if George asks me for an assisted death under the new End of Life Choice Act, what am I supposed to do? Keep trying to access the best palliative care for George, as the Code tells me I should do so his 'choice' is as free as possible? Or do I give up on the Code and switch to the Act instead?
This question – and others to clarify the role and responsibilities of palliative care in the context of the End of Life Choice Act – has already gone to court. Earlier this year, Hospice NZ asked for clarification about issues of conscientious objection for institutions and about how clinicians should respond to the tension between the Code and the Act.
Justice Mallon appreciated the ethos of palliative care and how placing the option of assisted dying on the table could undermine palliative care delivery. She stated that the mandatory provisions of the Act do not override the Code. But she also said it is too early to know the details of what the Act would mean in practice for palliative care, including the provision of Government funding for hospices.
Unlike the drafters of this Act, palliative care nurses like myself will be at the coalface of this law change (should it happen) and thorny issues such as that I have outlined will need be thrashed out in future court cases. The tensions between the Act and the Code will be a minefield should the Act become law. We owe it to patients like George to continue to advocate for the best possible palliative care services and to uphold the Code for all New Zealanders.
Dr Aileen Collier is from the School of Nursing in the Faculty of Medical and Health Sciences.
This article reflects the opinion of the author and not necessarily the views of the University of Auckland.
Used with permission from Newsroom How much 'choice' in assisted dying bill? 14 October 2020.
Media queries
Alison Sims | Research Communications Editor
DDI 09 923 4953
Mob 021 249 0089
Email alison.sims@auckland.ac.nz