Ant Group: Halt on world's biggest IPO
Opinion: Ant Group launched the biggest IPO in history. But who and what is Ant Group, and will it disrupt the banking sector as predicted. Alex Sims explains.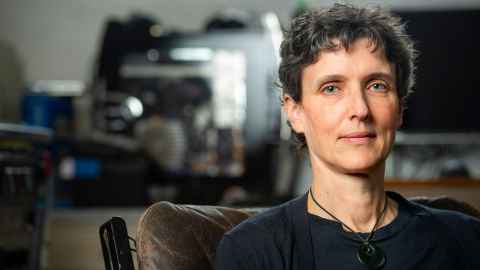 Ant Group's IPO this week is expected to raise more than $30 billion USD. If it succeeds, it will be the biggest initial public offering in history, beating the $29.4 billion USD raised by Aramco, the Saudi state oil company in December 2019.
Update 5 November
Ant Group's IPO was halted on Tuesday 3 November (Wednesday 4 November New Zealand time). The People's Bank of China, the China Banking and Insurance Regulatory Commission, the China Securities Regulatory Commission, and the State Administration of Foreign Exchange, conducted supervisory interviews with Ant Group's founder, Jack Ma, and Ant Group's chairman and CEO. Following the interviews, the Shanghai Stock Exchange suspended the IPO because it may no longer "meet the listing conditions or disclosure requirements". The Hong Kong share offer was also suspended. Shares in Alibaba, Ant Group's parent company, fell more than 9 per cent following news of the suspension.
So, who and what is Ant Group?
Ant Group is the digital payment service and affiliate fintech (financial technology) company of the Alibaba Group, the multinational technology company and main e-commerce retailer in China co-founded by Jack Ma. Ant Group also owns mobile and online payment platform, Alipay.
Ant Group has been described as the "Amazon of finance" – that it could be an "internet-native supermarket for money". That is, not only can people make use of Ant Group to make payments, they can also use it to obtain finance. What Ant Group is doing is not exactly new, for example, Pay Pal offers financing, as do challenger and neo banks which are being set up as digital-only banks with the potential to disrupt traditional banking services. Such banks have been slow to set up in New Zealand.
However, what Ant Group has over Pay Pal and the challenger/neo banks, through Alipay, is reach. Hence why it is expected to be the biggest IPO in history. Ant Group is not a fledgling start-up; Alipay has more active users than Pay Pal. Nearly one billion people in China use its services. It has more than 80 million active merchants, has partnered with more than 2,000 financial institutions and has a presence in 200-plus countries including New Zealand.
Alipay handled more value in transactions than both Visa and Mastercard combined last year, more than US$17 trillion.
Ant Group was developed in China when it did not have much competition. China's banks were state-owned and lent mainly to state-owned business, which meant small business and consumers were not well catered for and so Ant Group filled a much needed gap in the market.
Furthermore, unlike in the West, which has had long-standing financial institutions, Ant Group's services were built in the digital age and have not been hampered by legacy issues of Western financial institutions. As a former chief executive of UK banking organisation Barclays explained, "large financial institutions … are like museums of technology".
Ant Group is able to cut the costs of lending money through credit scoring, which customers can opt into. Third-party's can, for a fee, use that information and if customers have a sufficiently high score they will not need to pay deposits when renting cars and booking hotel rooms. The privacy concerns, of course, worry some people. Insurance is also another large part of Ant Group's services.
Ant Group is facing some pressure within China itself. The People's Bank of China (PBOC) is well down the track of developing a digital yuan, its own cryptocurrency, which it is already trialling. There is a risk that Chinese businesses may be required to use the digital yuan and if that was the case it would affect third-party payment systems such as Ant Group.
The other pressure is from Tencent, which owns WeChat, which is probably better known in New Zealand and has a slightly smaller share of the Chinese digital payments market.
The question is whether Ant Group can expand beyond China?
The reception of Chinese owned companies by the West has not been welcoming. For example, in 2018 the US barred Ant Group's attempted purchase of MoneyGram, a money transfer company. More recently, Washington is attempting to get Ant Group placed on its "Entity List", a blacklist of individuals and organisations that US companies are restricted from doing business with.
Ant Group's IPO (from Thursday November 5 in Hong Kong, as well as on the Shanghai stock market) is likely to meet its IPO target. If it does it will be valued at more than US$310 billion. The money raised will be used to fund future revenue drivers, including blockchain, merchant services and extending beyond China. In the short- to medium-term, the New Zealand banking industry and consumers are not likely to be affected, as New Zealand is a small market.
In the long-term, it is more than likely that organisations such as the Ant Group will disrupt the New Zealand banking industry. Many industries have been disrupted, for example, taxis (Uber) and accommodation (Airbnb), and financial services will be no different.
Dr Alex Sims is an Associate Professor in the Department of Commercial Law, Faculty of Business and Economics.
This article reflects the opinion of the author and not necessarily the views of the University of Auckland.

Used with permission from Newsroom 'Amazon of money' - billions raised in world's biggest IPO 2 November 2020.
Media queries
Alison Sims | Research Communications Editor
DDI 09 923 4953
Mob 021 249 0089
Email alison.sims@auckland.ac.nz