The most consequential (and bizarre) election of our lifetime
Opinion: A Biden presidency offers hope of moderation and a return to rational and consensual policy-making in the public interest, writes Stephen Hoadley.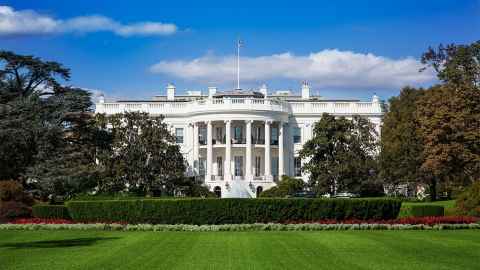 It seems the American people are choosing Joe Biden as their next president. His popular vote is so far more than 72 million to Donald Trump's 68 million, or a margin of 2.6 percent of votes cast. By likely winning key states of Arizona (final count pending) Wisconsin and Michigan, Biden would collect the 270 electoral votes required to win. So far, so good.
But behind the tidy figures lurks much political turbulence. The 2020 campaign and election were the most bizarre in US political history.
Most would agree that Donald Trump is the most controversial president in recent US political history. This oft-bankrupted real estate mogul and reality TV showman has broken all norms and rules save one: 'make Trump great again'.
Along the way Trump has fired or dissed platoons of experienced military and civilian advisors, pardoned convicted criminals, and undermined respected institutions from the FBI, CIA and US Center for Disease Control to the World Health Organization, the World Trade Organization and NATO.
He has picked trade fights with China and Canada and migration fights with Mexico and Muslim countries, courted dictators Putin, Kim, and Xi, hastily packed the Supreme Court and federal courts with conservative justices and judges, exploited public assets for political and personal gain, and given support via Twitter to conspiracy theories and quack medicines while dismissing the coronavirus as disappearing despite a surge of new infections nationwide. He has stoked popular fears of parties and leaders of the political left, led by Democratic Party candidate Joe Biden, branding them 'socialists' intent on surrendering to mob rule, and tacitly championed white supremacists and rag-tag militias.
In his campaign for re-election Trump cast doubt on the integrity of the US electoral process itself, particularly the practice of early and mail-in balloting, without producing a shred of evidence of alleged fraud. On election day he threatened to send 'armies of lawyers' to challenge ballots in states in which he was losing. This election could be decided by judges rather than by the American voters.
This election is bizarre in two other respects: the lockstep loyalty that Republican Party senators and representatives have shown to Trump, whose values and actions run contrary to those of traditionally moderate Republicans, and the adulation that his popular 'base' showers on the man. This cult-like devotion to Trump can only be explained, some psychologists assert, by 'authoritarian personality' theory, wherein insecure individuals surrender their judgement and morality to a charismatic leader with exaggerated promises and warnings. If an estimated one-third of the US electorate voted blindly for Trump for reassurance rather than rational policies, then the concerns that Plato and Aristotle held, that democracy can deteriorate into tyranny, have become manifest in Trump's America.
And we must brace ourselves for the mischief an unshackled lame-duck Trump might get up to between now and inauguration day 20 January 2021.
For those of us who look in vain for policies that have actually made America great again during the past four years, the prospect of Trump's departure is a relief. A second Trump term would further disrupt orderly governance at home and diminish America's status among the nations of the world. China accompanied by like-minded authoritarians Russia, Turkey, Iran, and Venezuela, would move into the responsible global leadership space vacated by a politically divided and economically weakened America.
A Biden presidency in contrast offers hope of rhetorical moderation, a bridging of ideological and political divisions, a restoration of institutional checks and balances, and a return to rational and consensual policy-making in the public interest. Biden has pledged to re-join international institutions, negotiate arms control and environmental treaties, resume mutually beneficial trade relations, reduce greenhouse gas emissions, and to rally the world's democracies to resist authoritarianism, corruption and aggression.
Americans have, by all indications, made a consequential choice and, in my view, it is the right one.
Dr Stephen Hoadley is Associate Professor of Politics and International Relations in the Faculty of Arts.
This article reflects the opinion of the author and not necessarily the views of the University of Auckland.
Used with permission from Newsroom The most consequential (and bizarre) election of our lifetime 6 November 2020.
Media queries
Alison Sims | Research Communications Editor
DDI 09 923 4953
Mob 021 249 0089
Email alison.sims@auckland.ac.nz