Iron Mountain takes on kaitiaki role for audio taonga
The University of Auckland has a gold mine of Māori and Pacific audio archives which range from recorded lectures of the late Mira Szászy and Bruce Biggs, to interviews relating to the Ringatū faith and Fāgogo: fables of Samoa surveying traditional forms of music.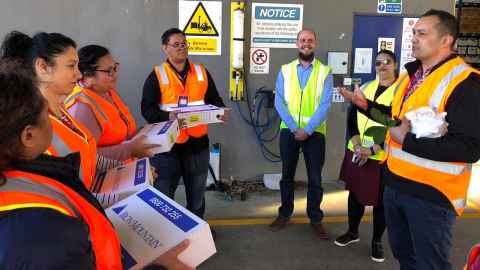 These taonga are part of a 26,000 media collection in Archive of Māori and Pacific Sound, established by Mervyn McLean in 1970. The move to have them rehoused at Iron Mountain, a high security facility based in Mt Wellington, Auckland comes as a result of planned renovations to the Human science building over the next four years.
To ensure the spiritual and physical protection of the taonga, a traditional ceremony was held. Led by Michael Steedman, Deputy Pro Vice-Chancellor (Māori), Henry Sevesi Fesulua'I (professional teaching fellow), and key members of the archive team travelled with the first of the taonga to Iron Mountain in late October.
"The reo (voices) and whakaaro (thoughts) of tūpuna (ancestors) have been captured in these archives. The collection is a massive resource for researchers, it's also a valuable heirloom for the descendants of those tupuna," says Steedman.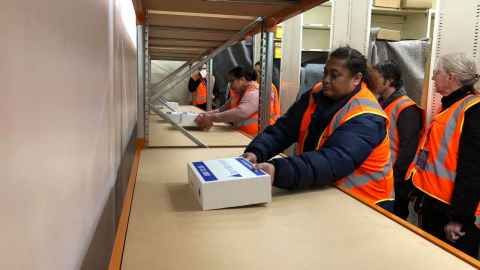 The kaitiaki of the collection is a whakaahua (photograph) of the chieftainess Topeora Tina Riches, she was gifted by her people of Te Ātiawa as her recordings are part of the collection.
"Since her arrival in 1980 she has been the kaitiaki of the whole collection. While the collection is in storage, Topeora will remain with the AMPS team overseeing the continuing digital preservation and cataloguing of the archive," says Rukuwai Jury, Cultural Collections Assistant.
Iron Mountain has room temperature-controlled systems that provide a suitable environment for audio archives to be stored. The move to a new location has also provided the opportunity for the collection to be individually inventorised, providing valuable collection information which previously did not exist.
"Our team will be improving the catalogue descriptions so that the content is more discoverable for students, staff and researchers at the University of Auckland and beyond," says Marie O'Connell – Team Leader, AMPS.
While the AMPS team continues to digitise the material, the collection will reopen to the public in 2021.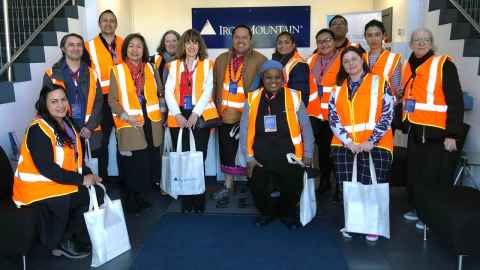 Media enquiries
Aroha Mane | Media Adviser Māori and Engineering
Mob:    021 244 9707
Email:  aroha.mane@auckland.ac.nz