$4.1 million in Marsden research funding for medical faculty
Researchers in the Faculty of Medical and Health Sciences are getting a $4.1 million boost from the government's Te Pūtea Rangahau a Marsden, the Marsden Fund.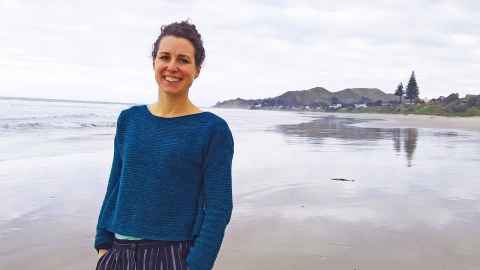 "Better than a hole in the head?" is the title of a project for measuring pressure in the brain, said Dr Samantha Holdsworth, of the Department of Anatomy and Medical Imaging. She's leading the research with Dr Sarah-Jane Guild.
Head injuries and hydrocephalous – a build-up of fluid – are among conditions that can lead to an increase in pressure in the brain, with the potential for permanent injury or death.
Currently, the only way to definitively determine brain pressure is to measure it directly, by drilling a hole in the skull. The idea is to avoid such invasive techniques. Specialists in medical bioengineering, physiology, anatomy and medical imaging, and ophthalmology will collaborate on using magnetic resonance imaging (MRI) and computational modelling instead.
Doctors can measure brain pressure by drilling a hole in the skull, but can we avoid such invasive procedures?


"The five projects that have received funding illustrate the remarkable depth and breadth of the expertise within this faculty," said Professor John Fraser, the Dean.
Here are the four other projects to receive funding, along with the name of a scientist involved with each one:
Professor Bronwen Connor: "Reprogrammed dopamine cells in three-dimensional microspheres to treat Parkinson's Disease."
Dr Jonathan Astin: "Releasing the brake on lymphatic regeneration. Developing new paradigms for the treatment of secondary lymphoedema."
Associate Professor Christopher Hall: "Fighting infections around the clock: understanding how neutrophils use an endogenous molecular timer to anticipate and fight bacterial infections."
Dr Catherine Tsai: "Investigating the Immune Responses to Group A Streptococcus Pili."
In the Liggins Institute, Dr William Schierding, a Senior Research Fellow, was awarded $300,000 to identify genetic switches, their target genes, and how they work together to influence cancer initiation and relapse.