Faculty of Science funding success a boon in tough year
This year's Marsden grants show a significant increase in both funding and number of successful projects for the Faculty of Science compared to last year.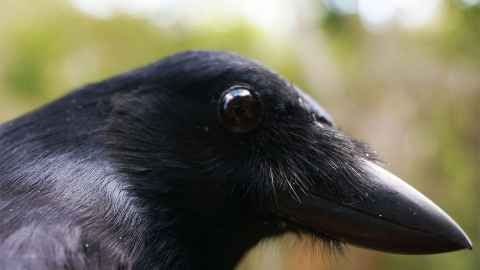 Faculty researchers have been awarded 21 grants in all, including eight Fast Start grants and 13 Standard grants worth a total of $13.2 million, an increase of more than $3.9 million from 2019.
Dean of Science Professor John Hosking says the uncertainty created by Covid-19 and the extra demands made on staff during the pandemic makes the funding success even more significant.
"It has been a very tough year all round and I want to not only warmly congratulate our staff on these terrific results but acknowledge everyone whose hard work and dedication has contributed to so many first-class research projects attracting funding.
"It's nice to be able to approach the end of the year with some exceptionally good news."
Funding across physics, mathematics, psychology, chemistry, biological sciences, statistics, environment and marine science shows the breadth of high quality research being undertaken within the Faculty.
In the School of Psychology, Dr Sam Manuela is awarded a Fast Start grant of $300,000 for his work looking at the psychology of Pacific peoples and how Pacific psychologists are changing the discipline while Associate Professor Alex Taylor is awarded $869,000 for a project that looks at whether New Caledonian crows can plan for different possible futures. The work seeks to determine if planning for alternate future events is unique to humanity or shared with other species.
Six Department of Physics projects are awarded funding, four Fast Start and two Standard projects. They include Professor Richard's Easther's work in understanding the early universe which is awarded $941,000 and Dr Miro Erkintalo's work in temporal cavity solitons which is awarded $940,000.
In mathematics, Associate Professor Vivien Kirk, Professor James Sneyd and Dr Marie Graff have been awarded $717,000 for a project that models the role of calcium in controlling physiological processes such as muscle contraction and water transport in animal organs while Professor Marston Conder will use his $618,000 Marsden grant to look at group structure actions, representations and algorithms.
Associate Professor Tony Hickey in the School of Biological Sciences receives $959,000 for his work to study why each animal species has a critical temperature limit for mitochondrial and heart function, and in the School of Chemical sciences Professor Jadranka Travas-Sejdic is funding with $941,000 to develop polymer-based materials for use as transient electronics that break down into environmentally-friendly by-products. These electronics have the potential to be used in temporary medical implants that don't require removal.
Media contact
Anne Beston | Media adviser
DDI 09 923 3258
Mob 021 970 089
Email a.beston@auckland.ac.nz