Engineering research secures $1.25million Marsden funding
Two research projects within the Faculty of Engineering have been awarded more than $1.2million from the Marsden Fund, New Zealand's premier fund for investigator-led research.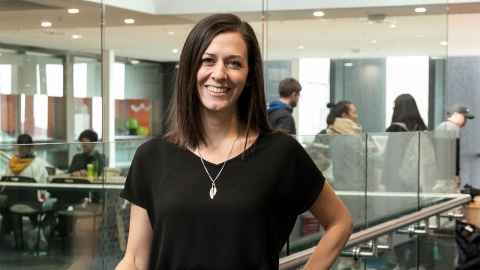 The fundamentals of wastewater treatment processes have not changed since they were developed centuries ago. These systems struggle to remove the numerous trace-level contaminants present in wastewater that affect human and animal health.
A project led by Associate Professor Naresh Singhal from Civil and Environmental Engineering has secured $954,000 to investigate exploiting the ancient microbial response to reactive oxygen species to degrade persistent emerging contaminants.
This research aims to provide a simple but universally applicable approach to enhancing the biological activity in wastewater systems to efficiently destroy a wide range of such pollutants.
"We hope to present a new perspective on the interpretation and regulation of microbiological activities, which we hope will result in fundamentally new ways of designing wastewater treatment systems," Associate Professor Singhal says.
The project is a collaboration with researchers both in New Zealand and overseas.
Senior Lecturer Dr Kelly Blincoe has been awarded $300,000 for her
research project Towards Automatic Updates of Software Dependencies.
Dr Blincoe specialises in collaborative software development with a focus on the socio-technical aspects and coordination between developers. She employs a variety of both qualitative and quantitative empirical research methods including developing new methods and tools, data mining, repository analysis, social network analysis, interviews, and surveys.