What makes us who we are?
How do children with dyslexia turn out years later? How common is pregnancy depression? Is there a migraine personality? Does learning a second language change the brain?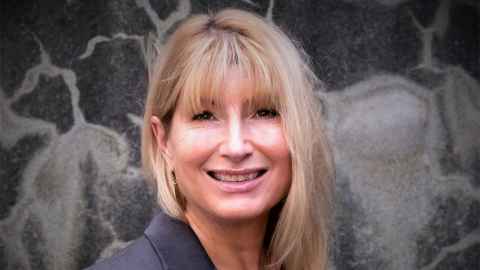 These questions and more will be discussed at a free public lecture at the University of Auckland by Professor Karen Waldie from the School of Psychology who studies the predictors and causes of problem behaviour and cognitive problems in young people.
Her work sits within the field of developmental cognitive neuroscience and attempts to answer some of the biggest questions about human development including the neural, environmental and genetic bases of neurodevelopmental disorders such as problem behaviour and depression.
"I study how we develop happy, healthy, well-rounded and resilient young people and how self-beliefs affect our well-being, learning and educational outcomes," she says.
Professor Waldie has been at the forefront of emerging neuroimaging techniques in Australasia and combines these with neuropsychological testing to better understand language, dyslexia, ADHD and autism spectrum disorder.
She also became involved in two local longitudinal studies: the Auckland Birthweight Collaborative and Growing Up in New Zealand.
She is passionate about how the intrauterine environment affects development and how genes interact with events to influence child outcomes.
"By understanding the brain through a multidisciplinary and cross-sectional approach, and using data from long-running studies, we have the opportunity to study what makes us who we are, and to me that's one of the most fascinating questions in all of science," she says.
Born in British Columbia, Canada, Professor Waldie received her BSc at the University of Victoria and her MSc and PhD from the University of Calgary where she met her Kiwi husband. After moving to New Zealand, she worked with the world famous Dunedin Study before joining the University of Auckland.
This public lecture will be held on 24 November at 6pm in Engineering Lecture 401, Building 401, 20 Symonds St. All welcome.