University modelling predicts future earthquake danger zones
Towns and farmlands of the upper North Island may be more at risk from earthquakes on the Kerepehi and Wairoa North faults than originally thought.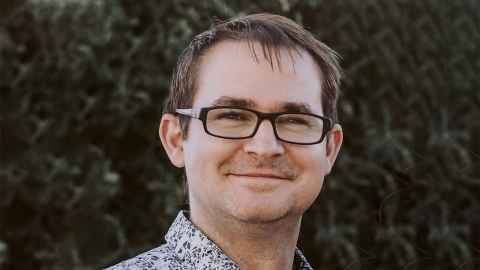 A study just released in the New Zealand Journal of Geology and Geophysics 'Ground motion simulation of hypothetical earthquakes in the upper North Island of New Zealand' found that the heavily populated upper North Island, with its large concentrations of population and infrastructure, is vulnerable to earthquakes from the Hūnua Ranges and as far away as Matamata.
University of Auckland researchers, Associate Professor Liam Wotherspoon, Dr David Dempsey and Dr Jennifer Eccles used a physics-based simulator to better understand the potential impact of the natural phenomena.
Dr David Dempsey said that an earthquake on the Kerepehi fault line could certainly cause extensive damage to townships, flood defence networks and farmland in the Hauraki Depression.
"The
peculiar geology of this region helps amplify and lengthen the shaking, which
is similar to what happened in Christchurch and is what made that earthquake so
destructive," he says.
Associate Professor Liam Wotherspoon said that a Wairoa North earthquake would put Auckland at risk, with the shaking especially intense at water supply dams in the Hūnua Ranges, and less so at the international airport and CBD and port.

"High intensity shaking across an area that encompasses some of Auckland's critical infrastructure, including some of the main water supply dams, could cause considerable damage. 

 

"And either earthquake could disrupt public transport and mass freight infrastructure -such as rail and heavy trucking across the region," he noted.
Dr Jennifer Eccles added that there was still more research to be done to ensure that the region was prepared in the case of future activity.
"Although there are fewer earthquakes in the upper North Island compared to other parts
of New Zealand the vulnerability to seismic and related hazards is immense. A better understanding of these faults and the hazard they pose is critical to building a resilient future," she said.