How whānau coped with lockdown bereavements
A $1 million study will investigate the end-of-life experiences of 26 Māori whānau who had someone in their 'bubble' die during Covid-19 lockdowns.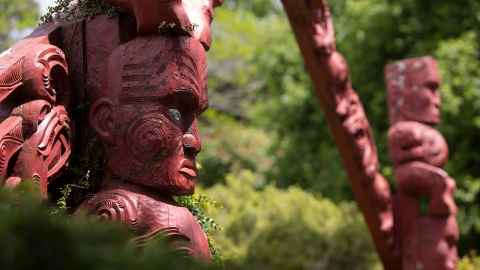 The two-year study led by Dr Tess Moeke-Maxwell, of the School of Nursing, is called "Rāpua te Mārama: Bereaved Māori whānau experiences of palliative care and death."
The stories gathered in collaboration with bereaved whānau will be shared in text and visuals at public exhibitions.
The Kaupapa Māori study will explore whānau experiences of end-of-life care, gaps in palliative care, the interpretation and enactment of Covid-19 health and tangihanga policies – and creative ways that customs were used or adapted.
Up to 34 health professionals and funeral directors will provide insights into challenges and creative solutions when supporting whānau.
"The findings will support whānau manaaki (family caregivers) in future pandemics through contributing to an evidence base of end of life tikanga (customs)," said Maxwell. ``These findings will be presented alongside a larger study, Pae Herenga."
The Health Research Council announced funding for the project this week.
 
Media contacts
Paul Panckhurst | media adviser
M: 022 032 8475
E: paul.panckhurst@auckland.ac.nz
Aroha Mane | media adviser
M: 021 244 9707
E: aroha.mane@auckland.ac.nz