Moola's $2.8m loss is the community's win
Opinion: High-cost lenders might finally be paying their dues as a recent Commerce Commission decision orders refunds of unreasonable fees, writes Claire Dale.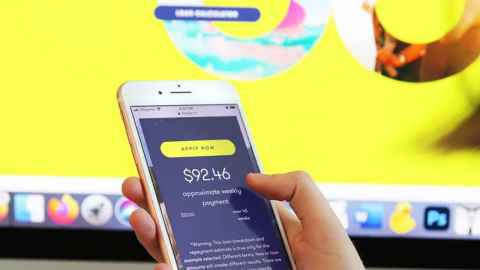 The Commerce Commission's win last week against online, high-costs short-term lender Moola is to be celebrated.
The $2.8 million in unreasonable credit and default fees Moola charged current and former borrowers from February 2016 to July 2017 must now be credited or refunded.
In a separate action, the Commission has also taken out High Court proceedings against Moola alleging irresponsible lending during June 2015 and November when the lender was offering loans with interest rates of between 182.5 percent and 547.5 percent, per annum, depending on the term of the loan. This case will be unaffected by the settlement relating to unreasonable fees and is still pending.
The investigations into Moola are the latest undertaken by the Commission into high-cost lenders in recent years. In 2017, the Commission won an unreasonable fees case against internet-based lender Rapid Loans NZ Ltd which agreed to pay out $1.4m to compensate affected borrowers. In the same year, Napier loan company Cash to You Loans Ltd was banned from lending indefinitely for offences which included charging unreasonable fees and excess interest rates.
High Court proceedings have been filed against peer-to-peer lender Harmoney over its 'platform fee' which is a one-off, up-front fee added to all loans. This case is also still pending.
This activity by the Commission around high-cost lending is starting to ensure responsible and fair provision of credit for low-income consumers and provide them with some of the financial protections previously only accessible to wealthier consumers.
We have already seen the introduction of a cap on the daily rate of charge which was added to the Credit Contracts Legislation Amendment Bill, which came into effect in June 2020 and gives some protection from high costs loans. For example, prior to the cap, Moola's loans had interest rates as high as 620.5 percent per annum. Loans at these rates would be presented on websites as "only 2 percent per day" - and desperate people don't do good maths.
The current cap restricts daily interest to no more than 0.8 percent per day to include interest and fees. This was a good step forward, but it still means borrowers are facing a rate equivalent to 24 percent a month, or 292 percent a year. When the banks are charging interest rates of 5 to 22 percent annually on overdrafts, and credit cards charge between 12 and 25 percent annually, it seems ridiculous that our poorest people can be legally charged just under 300 percent interest annually on their borrowing.
We live in a world that requires access to credit and poor people are kept poor and hungry by high cost credit. And it's easy to get a bad credit rating - just be late paying your power bill. And mainstream banks are not always friendly or accommodating. When you are on a tight budget, every extra expense causes a crisis: the car breaks down and if you don't get it fixed, you can't get to work; if you need urgent and expensive dental work, you have to find the money to pay for it; children can't attend school if they don't have the uniform.
Being poor is expensive and the continuing crisis of Covid-19 has made access to safe, fair credit even more urgent.
At Ngā Tāngata Microfinance (a no-interest, no fees, non-profit provider of small loans, supported by Kiwibank and MSD) we see the deep and enduring harm caused by predatory lenders. Like the people who borrowed $400 for car repairs that escalated to a $2000 debt with administration, interest and penalty charges. Or the $10,000 car loan that turned into a $26,000 debt for a repossessed car that sold for $300; or the member of an extended family who got manoeuvred into guaranteeing a loan that reached $23,000 and had to face huge penalties when the borrower defaulted; or the single mum who was going to be charged $700 for a $69 mobile phone.
NTM, and similar ethical lenders in New Zealand, give low-income families a safe and fair credit option; it's an option that bypasses high-cost lenders, avoids mounting levels of interest, and lifts the blight and stress of uncontrolled debt off people's lives.
The author founded Ngā Tāngata Microfinance Trust with Kiwibank in 2010
Dr Claire Dale is research fellow in the Department of Economics at the Business School.
This article reflects the opinion of the author and not necessarily the views of the University of Auckland.
Used with permission from Newsroom Moola's $2.8m loss is the community's win 10 March 2021.
Media queries
Alison Sims | Research Communications Editor
DDI 09 923 4953
Mob 021 249 0089
Email alison.sims@auckland.ac.nz