Covid-19: 'I cried quietly to myself – we had beaten it'
Opinion: A year ago Shaun Hendy and colleagues kicked off a plan to model the spread of Covid in order to beat it. He had no idea of the tough emotional challenge ahead.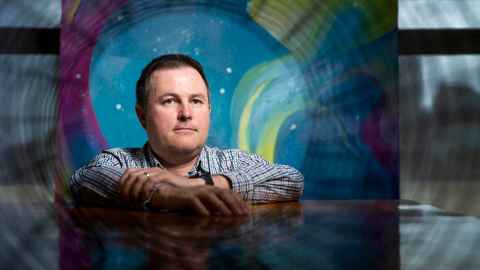 This time last year New Zealanders were being asked by scientists like Siouxsie Wiles to help flatten the curve. At Te Pūnaha Matatini, a national research centre for complex systems, we wanted to know how steep that curve would be and what might it take to squash it. In fact today marks one year since we kick-started our COVID-19 modelling programme.
Back in 2017, the Ministry of Health had approached us to ask whether we could develop a mathematical model for infectious disease in New Zealand as it prepared its pandemic plan. We had said yes, but there had been no follow up. We assumed the Ministry had asked someone else to build that model.
It hadn't and now the Ministry was having to play catch-up. In early February they commissioned Nick Wilson and Michael Baker from Otago's Department of Public Health to use a simple model to understand what might happen if the pandemic kicked off here. Our first model, which we built in the second week of March, was very similar to this.
At 3pm on Monday June 8, I turned on the TV with the rest of New Zealand. I cried quietly to myself as the Prime Minister announced the country would shift back to Alert Level 1 at midnight. We had beaten it.        
Left unchecked, both models suggested that the virus would overwhelm our health system within months and if we sat back and treated it like a regular flu season, tens of thousands could die. With these sorts of numbers in front of decision-makers, the country's strategy would soon pivot from flattening the curve to stopping the spread.
This also meant we would now need new, more sophisticated models. Our conversations with the Ministry in 2017 meant we had a rough plan for what was needed. It was now pretty clear that Te Pūnaha Matatini wasn't going to spend much on travel in 2020, so we also had some funds we could use. Within a week the plan was up and running.
I reached out first to Alex James and Mike Plank at the University of Canterbury, two of Te Pūnaha Matatini's mathematical modelling experts in infectious disease. We agreed that we should build a variety of models, as each has its own strengths and weaknesses. We would start simple and add more complex features along the way.
For the next six weeks, Alex, Mike, and I would meet on Zoom for an hour at 9.30 every morning to plan the day's work. We were soon joined by early career scientists Nic Steyn, Audrey Lustig, and Rachelle Binny. The models built by this team would inform Cabinet's Alert Level decisions, managed isolation and quarantine policies, and use of digital contact tracing. On Easter Saturday, Ian Town, the Ministry of Health's Chief Science Advisor, would finally tell us to take a day off.
I also talked to Dion O'Neale, a mathematician at the University of Auckland. He had been working on a 'network'-model of New Zealand with one of his students to try to understand how ideas spread through contact between people. We agreed that this model, which linked households, schools, and workplaces, could be repurposed for COVID-19. It took a lot of work by Dion and his team, but by August New Zealand's supercomputers were running one of the most sophisticated models for COVID-19 anywhere in the world.
Meanwhile Te Punaha Matatini's Kate Hannah knew that good science communication and the spread of disinformation would be a factor in the effectiveness of our response. It hurts now to see how right she was, particularly when you see the damage done to many lives overseas. But we were not immune here: as we approached the 2020 election, senior National party figures would start 'just asking questions'.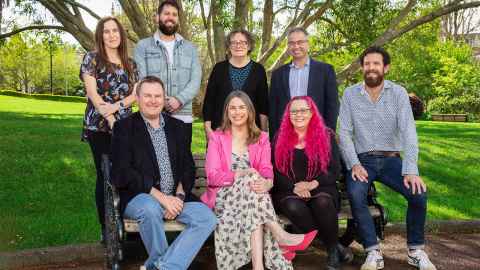 The first genomic sequence for SARS-CoV-2 had been released in January 2020 and we had an early hunch that whole genome sequencing of the virus would be useful.
While the sequencing team led by ESR's Joep de Ligt and Otago's Jemma Geoghegan were raring to go, the Ministry of Health's pandemic plan did not outline how new science like this could be brought into the response. There was no ready-reaction science fund to support new science. There was also a lack of infrastructure for sharing samples and data with scientific organisations.
It wouldn't be until August that Joep, Jemma, and their team would be in a position to provide the kind of real-time analysis that our officials now rely on. In November, a new community case was linked genomically to another known cluster within 24 hours. Combining this information with our modelling officials were reassured that contact tracing would be able to contain the outbreak. Auckland was spared a three day lockdown.
On March 17 – a year ago today – I put our research plan to Te Pūnaha Matatini's Advisory Board for their sign-off. For most of our Board this was the first concrete projection they had seen of what 2020 was going to be like. But Peter-Lucas Jones (Ngāi Takoto, Te Aupōuri, Ngāti Kahu, Te Rarawa) was able to draw on his iwi's experiences in the 1918 pandemic. This motivated our work with Andrew Sporle (Ngati Apa, Rangitane, Te Rarawa) on the impact of COVID-19 for Māori. At first this was just a prediction of poorer outcomes, but sadly our findings were confirmed in Auckland's August outbreak.
When I look back a year I am astounded at how far we have come. Our early models have had their armchair critics, but they are remarkably defensible even today. One of the early things we did get wrong was just how well our Alert Level system would work. Much to our relief, our team of five million just smashed it.
A few moments remain very raw in my memory. This includes my first interview with John Campbell on TVNZ 1's Breakfast, the morning before the Prime Minister would announce the country's shift to Alert Level 4. After telling the country live on TV that thousands of lives hinged on what Cabinet decided that day, I struggled to kill the Skype call because I was shaking. I had been on TV many times before, but nothing had prepared me for a moment like that.
Later, in early June, after finishing a report for Cabinet, I switched off my computer and my phone to take a long weekend on Waiheke Island with my wife. At 3pm on Monday June 8, I turned on the TV with the rest of New Zealand.
I cried quietly to myself as the Prime Minister announced the country would shift back to Alert Level 1 at midnight. We had beaten it.