Māori and Pasifika input key in new dawn of health reforms
Opinion: Will proposed reforms bring the long-awaited new dawn of health equity to Aotearoa? Only if Māori and Pasifika voice is heard, explains Dr Collin Tukuitonga.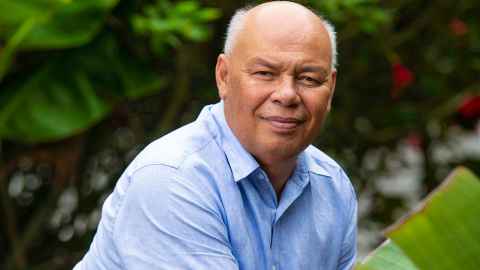 The Government's proposed reforms of the New Zealand health and disability support system could be a new dawn for health in Aotearoa New Zealand.
If funded, resourced and empowered correctly, the reforms have the potential to bring to an end chronic inequities that have paralysed the New Zealand health system for decades and affected in particular Māori and Pasifika.
The proposal to establish a Māori Health Authority with the primary objective to improve Māori health promises a major step in tackling these longstanding inequities. This authority will co-commission services with the new proposed Health New Zealand and directly purchase some services for Māori. It is crucial the work of the Māori Health Authority is supported by the Ministry of Health, Health NZ and other parts of the health system while having the authority to really make a difference for Māori.
Inequities within our Pacific communities will be addressed by a new Pacific health strategy. This will be developed by the Ministry of Health with input from Pacific communities and health providers aligned with the wider whole-of-system strategy as the primary tool to guide investments in Pacific health improvements.
Without Māori and Pasifika owning and driving the process to create a new and equitable healthcare system, there will be no change.
This sounds promising, but it is worth noting there have been several Pacific health strategies and strategic plans developed over the years that have failed to have any major impact on reducing health inequities in our communities. This failure has been largely a reflection of plans being inadequately resourced. The introduction of the Pacific Provider Development Fund in 1998 was the last time significant change took place in the Pacific health sector with the establishment of Pacific-owned health care providers.
Therefore, if a new Pacific health strategy has any chance of having an impact, it must be well-resourced and Pacific people should be appointed to strategic roles within key entities in the health system. Investment in data and information is also critical in order to obtain reliable information for informed decision-making and, above all, investment is needed to train a diverse health workforce and increase the proportion of Pacific health care professionals working across the system. It is also important that Pacific primary care and community health service capacity is strengthened and aligned to other important initiatives such as Whānau Ora.
In short, the strategy should be used to galvanise support for improving the health of Pacific people and, with the correct resourcing, investment and Pacific input and management in place, we will at last close the gap on healthcare inequities that have persisted across Pacific communities over many decades despite our best efforts.
The total package of change proposed by the Government is the first major reform of the health system since the 1990s. The primary aim is to create a national health system, reduce fragmentation and duplication and enable consistency across the country.
The Ministry of Health will retain oversight and stewardship of the entire system and provide policy and regulatory advice. It will not have direct involvement in service funding and delivery although it will have important influence over strategic direction and priorities. It is important for the Ministry to demonstrate strong leadership and influence.
A new crown entity (provisionally called Health New Zealand) will be established to replace the 20 District Health Boards (DHBs). Health NZ is expected to provide hospital and specialist services, commission and procure primary and community health services from a range of providers. The new body will have a regional presence designed to overcome the potential loss of local influence with a large bureaucracy based in Wellington.
The Public Health Agency is another important addition, a separate branded entity within the Ministry of Health. It will be responsible for health protection and health promotion policy and advice, and is expected to strengthen preventive health services as well addressing the social, economic and commercial determinants of health. A national public health service located within Health NZ, it will replace the current 12 Public Health Units responsible for the delivery of public health services across the nation. This is an excellent development given the challenges of providing effective public health services from multiple small units.
The role of the Public Health Agency is critical to the new system. It will influence, mitigate and reduce the impact of the broader health determinants of health including housing and the risk factors for non-communicable diseases. It should also have a prominent role in co-designing health improvement services with the Māori Health Authority and the Pacific teams.
And as long as the agency itself resounds with Māori and Pacific voices, I am optimistic about the reforms. And I will remain optimistic as long as these voices are heard across all aspects of the reforms because, without Māori and Pasifika owning and driving the process to create a new and equitable healthcare system, there will be no change.