The unacknowledged consequences of the gender pay gap
Opinion: The gender pension gap is seldom measured or even acknowledged. As the population ages, we need to address the gap before it widens, writes Claire Dale.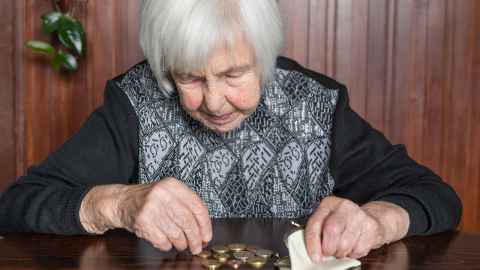 The majority of the 10 highest paid individuals across government departments and most universities are still men, it has been reported.
It is particularly concerning that Treasury is the least equal department, with men being nine out of the 10 highest paid individuals below the chief executive. While the gender pay gap in Treasury has reduced from 18.9 percent in 2019, it is still 14.3 percent.
Official statistics show that in New Zealand in 2019, a typical woman was paid about nine percent less per hour than a typical male.
How can a gender-skewed Treasury bring a gender lens to the analysis and advice it provides to the Government? The gender pay gap is primarily the combination of lower pay rates, for fewer hours, for fewer years of the working age lifespan. Women's work is often part-time: in New Zealand, women comprise nearly 72 percent of the part-time workforce and 48 percent of the full-time workforce. Other factors contributing to the gender pay gap include conscious and unconscious bias, later-age divorce, and the high cost of childcare.
It is critical to recognise the adverse effect the gender pay gap has on pensions. The gender pension gap is seldom measured or even acknowledged, largely because it is rarely reviewed or analysed. Women's lower pay during their working years limits their ability to accumulate assets and save for their retirement. And while New Zealand's age pension, NZ Superannuation, is relatively generous, a comfortable and secure retirement here depends largely on owning a mortgage-free home.
In addition, the gender pension gap is often negatively affected by widowhood, the increasing trend for divorce later in life and lack of access to affordable housing. This smaller accumulation of assets experienced by women is at odds with the fact that, on average, women live longer than men, are more likely to require expensive end of life care for longer and endure a lower quality of life.
Even prior to Covid, the average old-age poverty rates in the OECD were 15.7 percent for women and only 10.3 percent for men. Lower earnings-related pension income and longer life expectancy are among the main drivers of higher poverty incidence among women than among men. Post Covid, the situation for older women will be even worse.
Our ageing population is making attention to pension policy design, including the design of KiwiSaver, more critical. But solutions to the gender pension gap must begin prior to pension age. As well as being in line with natural justice, arguments supporting more gender pay equality include higher economic productivity, more diversity and economic and political stability, better mental health, more stable and happier families and less female poverty.
The Retirement Policy and Research Centre published Women in retirement in a post-Covid-19 world by Dr Dale and Associate Professor Susan St John comparing gender pay gaps, gender pension gaps and COVID-19 penalties in New Zealand, Australia and Ireland.
Dr Claire Dale is research fellow at the Retirement Policy and Research Centre in the Department of Economics at the Business School.
This article reflects the opinion of the author and not necessarily the views of the University of Auckland.
Used with permission from Newsroom The unacknowledged consequences of the gender pay gap 11 May 2021.
Media queries
Alison Sims | Research Communications Editor
DDI 09 923 4953
Mob 021 249 0089
Email alison.sims@auckland.ac.nz