Pioneering audiology researcher honoured
Professor of Speech Science and Head of the School of Psychology Suzanne Purdy has been named a Companion of the New Zealand Order of Merit in this Queen's Birthday Honours.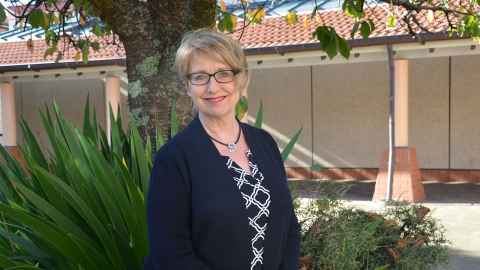 Professor Purdy (Te Rarawa, Ngāi Takoto) is a leading researcher in the field of audiology and communication science with four decades of research in diagnostic and treatment in hearing, auditory processing, cochlear implants and language disorders in children and adults.
She began her career at the University of Auckland where she gained a Master of Science degree in Psychology, then completed a Diploma of Audiology at the University of Melbourne before practising as a clinical audiologist at Auckland Hospital.
After completing a PhD at the University of Iowa she was the first audiology lecturer appointed to the new Master of Audiology programme at the University of Auckland – ten years later she headed for Australia to focus solely on research.
After returning to New Zealand to establish the Master of Speech Language Therapy Practice programme, she continued her research career and has helped instigate novel approaches to rehabilitation from stroke and aphasia (a language disorder that affects people's ability to communicate) including Māori-led initiatives, choral and public speaking therapies for neurological conditions and sensory training for people with mild cognitive impairment. Her research has involved collaborations across disciplines including speech language therapy, psychology, otolaryngology, hearing science and audiology.
Her electrophysiology research at the National Acoustic Laboratories in Australia resulted in the development and routine adoption of a new objective hearing test for infants with hearing loss used throughout Australia and internationally.
Professor Purdy has contributed significantly to the development of the Audiology and Speech-language professions in New Zealand and has been involved in the governance and management of community organisations including the National Foundation for the Deaf, the Gavel Club and the Stuttering Treatment Research Trust.
She is deputy co-director of the Eisdell Moore Centre for Hearing and Balance Research and has chaired the International Evoked Response Audiometry Study Group since 2015. She is a principal investigator at the Centre for Brain Research.
She says she was surprised and pleased to be honoured.
"Since the announcement so many colleagues, friends and family from across the motu and around the world, and, even more special to me, previous students and clients have taken time to call or send messages of support and congratulations – it is wonderful to hear that I have made a positive difference."