Greg Everard Moot to finish
After 19 years, the Greg Everard Memorial Moot will come to an end. This prize for the moot was established in memory of Greg Everard, a highly respected commercial litigator - and graduate of the University of Auckland Law School - who died in March 2002.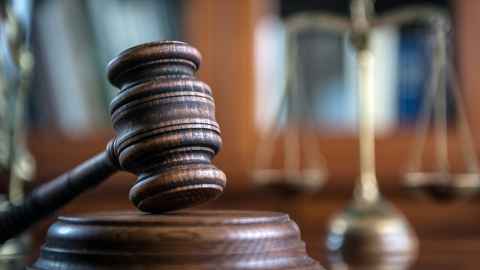 Many students over the years have developed a love of advocacy by participating in this moot and will remember it fondly.
The Auckland Law School and the University of Auckland Mooting Society would like to acknowledge and thank the Everard Family for their generous support - in particular: Greg's daughters, Madeleine and Frances, and Greg's wife: the late Louise Everard.
Louise and close family friend, the late Gregory Kay, were both instrumental in establishing the competition in Greg's memory.
The Law School is also grateful for the support of all those who sustained the Greg Everard Memorial Trust and, at various times, the Auckland law firm sponsors of the moot: Kensington Swan and Meredith Connell. Thank you also to Mooting Coordinator and Associate Professor of Law Scott Optican, and other members of the Law Faculty who helped ensure the success of the moot over many years.

The University of Auckland Law School is pleased to announce that the Greg Everard Memorial Trust will now support a new award for students coming to Law School from Selwyn College (Auckland). Greg was a student at Selwyn and was a great believer in helping people reach their personal and professional potential.

While this is the end for the Greg Everard Memorial Moot, Greg's legacy will live on through this new award and the help it will provide to future Auckland Law School students and members of the legal profession. It is a fitting tribute to Greg's memory, as was the moot over many years.