Top award for teaching singing using kaupapa Māori framework
Dr Te Oti Rakena, senior lecturer in Vocal Studies at the School of Music, has been awarded a 2021 Award for Sustained Excellence in Tertiary Teaching – Kaupapa Māori category.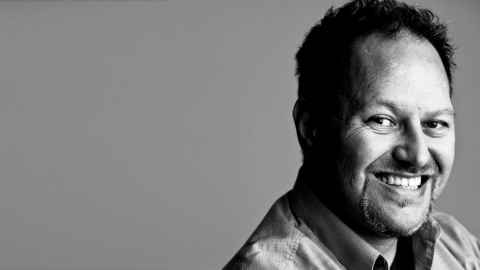 Dr Rakena was also awarded an 'Excellence in supporting Pacific learners' endorsement.  
Working in a discipline rooted in European pedagogies, Dr Rakena is decolonising the study of music by making a deliberate shift to a kaupapa Māori framework, that has transformational benefits for all students.
His commitment to whanaungatanga extends beyond the institution and recognises the important role whānau plays in the success of his students.
As one learner says: "I went to the University of Auckland to study voice with Te Oti, I wanted to learn how to be an opera singer and he helped me find my voice in other ways." He has an intuitive sense of what each learner needs and how to help them.
As Dr Rakena wrote in an article in Newsroom, Why are Pasifika such great singers?,  there are differences in the background of students at the School of Music, and those from Pacific and Māori background have a specific cultural background that not only encourages singing but places a strong value on family and community.
"In the vocal programme we have a kaupapa that acknowledges this, with an approach that connects music, health and wellbeing, focusing less on the musical object (the voice) and more on social participation, and the wellbeing of the individual learner."
While the learning relationship between the voice teacher and the student in a normal conservatory model of studio learning typically prioritises the development of technical skills related to the instrument (the voice) his teaching method (and that of his colleagues in the School) actively works with students to create a social environment that is also a community of learners out of the studio.
 
We have a kaupapa ... that connects music, health and well-being, focusing less on the musical object (the voice) and more on social participation, and the well-being of the individual learner.
This involves creating an environment in which the students (at least in non-lockdown circumstances) socialise, sing, practice and study together, help each other through personal issues, and share their ups and downs with each other. It is an approach aimed at mobilising a community of learners beyond the studio, that encompasses family, friends, and peers.
His students have included several now high-profile New Zealand singers, including New Zealand Opera emerging artists Samson Setu and Manase Latu, who are currently studying at the Metropolitan Opera in New York.
"I am a part of this community of learners, and I witness their testimonies in studio, at dinner, over coffee, in rehearsal, over social media and in performance and in turn they witness mine," says Dr Rakena.
"It's a rewarding and fulfilling way to teach. It has been a challenge to teach voice during our numerous lockdowns, so it's very encouraging that this approach has been acknowledged and endorsed in these awards."
E te reo waitī, he pūmanawa ōu nō nanahi, he mana atua!