The Christchurch rebuild: a tale of two cities
Christchurch has missed an unprecedented opportunity to rebuild itself as a green, 21st century city, according to new research.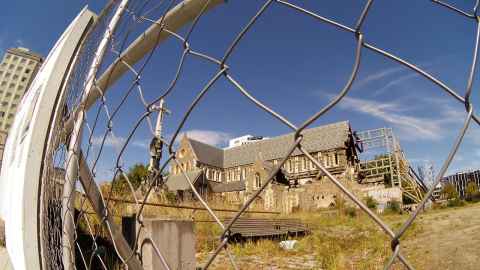 A University of Auckland-led project looked at what's happened since the disastrous earthquakes of 2010-11, with a broad focus on how sustainability can be built into a city after a disaster.
Project lead, sociologist Associate Professor Steve Matthewman, says what emerged was a "tale of two cities"; the one many people said they wanted and the one they seem to have ended up with.
This became clear after talking over several years to everyone from government ministers, local council officials, iwi groups and heads of rebuild and regeneration agencies to academics, community activists, journalists and members of the public.
"The quakes were primarily a tragedy, people died and were injured; lives were altered irrevocably," he says. "But they were also an opportunity for wholesale urban renewal, providing the prospect to build back better. And as Roger Dennis, the proponent of the Sensing City project, says, 'it's like someone picked the central city out of Christchurch … no one in the world is rebuilding the heart of a living city from scratch' ".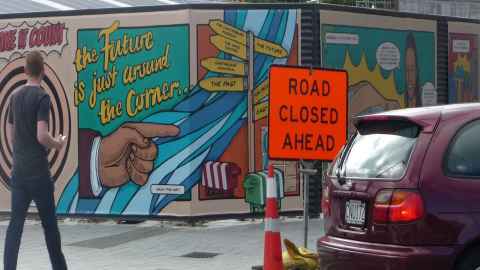 After the February 2011 quake in particular, the devastation was widespread. A total of 3000 buildings were damaged beyond repair, 1,628,429 square metres of road required attention and 659 kms of sewer pipes and 69 kms of water mains were also seriously damaged.
It was a project deemed too big for the Christchurch City Council (CCC), which in 2011 had control of the city's rebuild wrested away from it by the central government's Canterbury Earthquake Recovery Authority (CERA), headed by then Minister Gerry Brownlee.
And things didn't progress well from there, says Dr Matthewman.
"The 'People's Plan' (Share an Idea), created after wide consultation with the public and other groups, had delivered a clear mandate for a compact, liveable and sustainable city, a 'green city' with energy efficient buildings along tree-lined 'eco-streets', according to one report."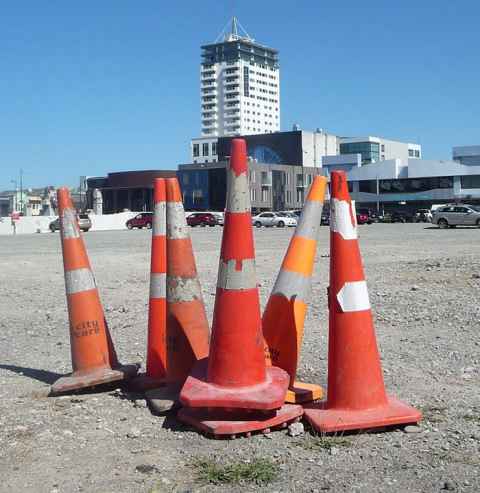 However central government usurped local government and the People's Plan was replaced by the government's own blueprint, the 'Christchurch Central Recovery Plan.'
"Activist John Minto said Share an Idea was 'an outpouring of what is at the heart and soul of Christchurch', whereas the government's Recovery Plan was simply 'a corporate plan' based on 'private sector-led redevelopment, and it's been an absolute disaster', a view echoed by a number of people I spoke to."
While many think Christchurch has built the last city of the twentieth century rather than the first city of the 21st, Dr Matthewman believes it's not entirely bleak.
"While the negatives remain: a distinctly 20th century rebuild with so many missed opportunities to be greener, delayed anchor projects, problems getting people back into the central city, top-down decisions reflecting government priorities at odds with local needs and extremely slow settlement claims which have caused enormous stress, there are some real positives that have come out of this tragedy and are a cause for hope."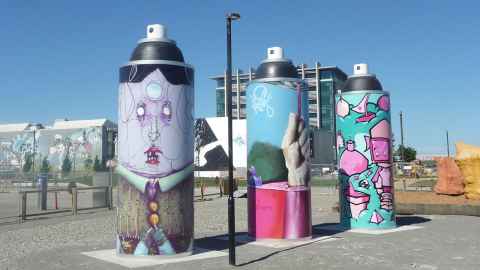 He says that as with other disasters, great camaraderie was created when strangers risked their lives to help others, but unlike other disasters, the Student Volunteer Army that mobilised after the initial devastation has not only endured but prospered.
"Normally voluntary groups swiftly disband but it hasn't. Housing stock has definitely improved, mental health in the city is a top consideration, smaller scale projects that we would refer to as 'transitional urbanism' have won local appreciation and global attention. And some builds like the Margaret Mahy playground and the new central library Tūranga are very popular because they function as social infrastructure and are genuinely democratic spaces; all are welcome, and no one has to explain their presence."
And last, but by no means least, he says the city's leadership is now in a genuine partnership with South Island iwi Ngāi Tahu.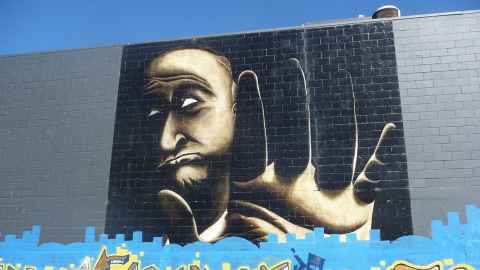 "Ngāi Tahu made history after the earthquakes, finding themselves in the globally unique position of being the first Indigenous group to be an official partner to recovery following major disaster. And you can see their presence all around the city now in the form of public art, signage, landmarks and even its Māori name, Ōtautahi, which is quite remarkable when you think Christchurch has always been regarded as the 'most colonially English' of our cities."
Dr Matthewman and his team are hoping to present these findings to a variety of audiences: concerned community groups, fellow academics working in similar areas and eventually to local and central government.
"We do think Christchurch is also something of a laboratory for the world, given its numerous disasters and its managed retreat of the red zone. We're hoping to generate global interest, given we're on an urban planet facing unprecedented environmental threats."
'Power politics: Electricity and sustainability in post-disaster Ōtautahi (Christchurch)' is a collaboration between Associate Professor Steve Matthewman, Professor Hugh Byrd (University of Auckland) and Associate Professor Christine Kenney (Massey University); made possible by the Royal Society of New Zealand Te Apārangi's Marsden Fund.