Resolving environmental costs of ID tracking tags
As use of radio frequency identification tags grows, so does the problem of waste. Jenny Malmström explains how research into making tags biodegradable will help.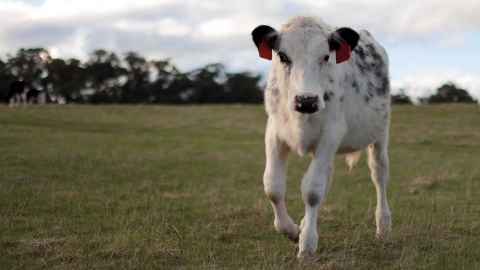 The use of radio frequency identification (RFID) tags is growing in many industries. From consumer goods supply chains for items such clothing and food, to the tracking, monitoring and management of domestic pets, livestock and wild animals.
But the tags, which can be simple stickers or more complex labels with sensors and signal transmitters, are non-biodegradable and hard to recycle.
A team led from the University of Auckland Faculty of Engineering has been awarded almost $1 million from the Ministry of Business and Innovations Endeavour Smart Ideas fund for research into making tags from biological and biodegradable material.
"As interest is growing in the tags for tracking and monitoring, we wanted to find a way to replace the non-biodegradable materials," says research lead, Dr Jenny Malmström, from the faculty's Department of Chemical and Materials Engineering.
Currently, the composite materials used in the tags make them challenging to recycle and they must be removed from products, particularly food, before processing.
"This takes time and, if the tag is not edible, a mistake can be costly in many ways," says Dr Malmström.
"Our tags will biodegrade to non-toxic materials if left in nature, which is particularly important to wildlife tracking applications.
"And if the tags can be made completely food safe, they would not need to be separated from food before the product is either further processed or consumed."
The research team will use the inherent properties in biological materials to replace the non-degradable materials.