Arts scholarship offers more than just financial support
When Phil O'Reilly decided to establish a scholarship to grow global public policy knowledge in young New Zealanders, he knew he wanted to offer more than just financial support.
Having extensive experience in the business world, O'Reilly, a graduate of the University of Auckland himself, was driven by the desire to encourage young Kiwis to think about New Zealand's place in the world and to be inspired to make a difference.
O'Reilly established the Jean O'Reilly Memorial Masters Scholarship in 2018, which awards $5,000 annually to a full-time masters student enrolled in the Faculty of Arts.  The latest recipient is Laura Allen, who is completing a Masters of Conflict and Terrorism Studies, with a focus on women and conflict.
The scholarship is named after O'Reilly's mother, who instilled in him a love of reading, and who also encouraged him to go to university and study what he was passionate about - history and English.
"The reason I'm doing this is to inspire people to get out and make something of New Zealand in the world and to engage with the world in some way," says O'Reilly.
Having spent years working as a global business leader and advocate, O'Reilly is acutely aware of how decisions made outside New Zealand's borders relating to global commons and multilateral systems can have an influence on public policy in New Zealand. For that reason, it's critical more Kiwis have the skills and confidence to be at the table where conversations about these issues are taking place.
"The border of New Zealand is not on the beach out there, it's where those decisions are made," he says.
"Because that's what creates the norms that New Zealand will either want to comply with or be forced to comply with - so I take the view that unless New Zealanders are there, we aren't paying attention to our domestic situation."
O'Reilly also feels strongly that New Zealand has a lot to contribute on the global stage.
"When you move around the world, what you find is that New Zealand has more influence than we think and we can actually create influence that's valuable to us."
Despite his own background in business, O'Reilly says the scholarship is intended to encourage students of public policy to have a global perspective, regardless of their field of studies.
He says it's exciting to see the next generation of thinkers come through, and that all three recipients to date have had a "genius level of intelligence".
"I'm so pleased and proud to be able to support them because I just look at the contribution they will make and the brains that they've got and the level of thinking that they've got - it amazes me, and it makes me very proud to be a New Zealander."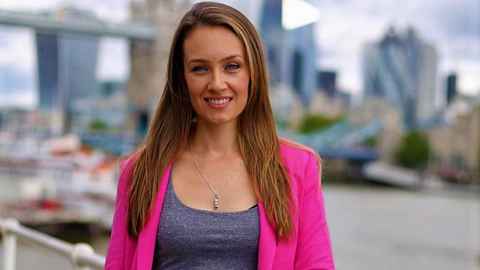 When Allen found out she had been named as this year's recipient, she was overjoyed.
She says the financial support offered by the scholarship has helped her immensely, because "it allows me to focus on my studies and my learning and reduces some of the stress around the financial burdens of being a student".
But monetary support is not the only benefit recipients receive. O'Reilly is also determined to share his extensive knowledge and experience with students.
"He's open to hearing from us and chatting through ideas, and his willingness to provide that guidance and robust conversation is really great," says Allen.
"Phil's a big thinker, and so it's possible to have conversations where he comes up with helpful ideas and asks you really relevant questions to get you thinking about lots of different things."
O'Reilly says being able to provide that extra support was always a big part of his motivation for establishing the scholarship.
"What I offer them when I see them is if they need a hand, if they want an idea, if they want a contact then I'm available, I'm happy to talk to them," he says.
For Allen, an additional benefit of the scholarship has been the confidence it has given her, and she encourages other students to apply for similar support – even if they have doubts about their chances.
"In terms of my motivation it really lit a bit of fire and it was a big boost to my confidence, so that was fantastic," she says.
"I think sometimes we can second-guess ourselves, we can doubt ourselves, but it's really important to not do that and to believe in yourself and your abilities and to put yourself forward. Because these are fantastic opportunities, they make a huge difference and there can be a lot of barriers that you put up for yourself."
Her view is echoed by O'Reilly, who says while it's normal to feel a sense of imposter syndrome, students shouldn't let that stop them from having a go.
"Don't think you're not good enough, because you are," he says.
"Don't let imposter syndrome get in the way, just get on and apply."
Media contact
Helen Borne | Communications Manager
Alumni Relations and Development
Email: h.borne@auckland.ac.nz