World-first approach to tackling lung disease
A unique study combining expertise from two world-leading research institutes at the University of Auckland is set to improve diagnosis and treatment of New Zealand's fourth-leading cause of death – Chronic Obstructive Pulmonary Disease (COPD).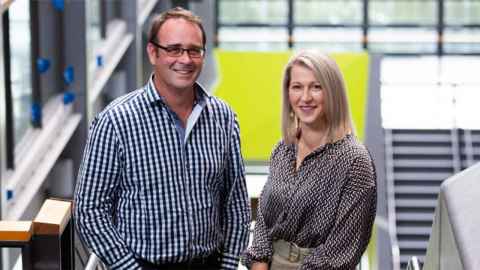 By combining genetic models that describe genetic variation from the Liggins Institute with computer models that show how the lungs work from the Auckland Bioengineering Institute (ABI), researchers have devised a new approach which will allow personalised treatment for each patient.
"Not only is COPD a leading cause of death for New Zealanders across the population but our Māori and Pacific people are being disproportionately affected," says Professor Justin O'Sullivan of the Liggins Institute. "The genomic approach, when translated to general clinical practice, will contribute to addressing this inequity by enabling treatment of each patient to be informed by their particular genetic situation."
There is an increasing body of scientific evidence that suggests an overlap between asthma and COPD, with some studies suggesting that they are a continuum of the same disease, explains Professor Merryn Tawhai of the ABI.
"We will undertake an integrative analysis of COPD that combines genetic and mathematical models of the physical structure and respiratory mechanics of respiration, to identify the developmental processes and genes that increase the risk of developing COPD."
The new project is funded by the Dines Family Charitable Trust, which is committed to slowing the 'brain drain' by helping to keep the 'best and brightest' at home and by attracting them back to New Zealand.
Their recent support has funded research teams undertaking studies at ABI and Liggins into asthma modelling in children, into understanding gene regulation of Parkinson's disease and into genetic markers of asthma. They have also funded the Genesis Programme in the Faculty of Engineering, which is designed to increase access to engineering for Māori and Pacific students, and a Clinical Research Fellowship at Manaaki Mānawa, the Centre for Heart Research.
Media contact
Helen Borne | Communications Manager
Alumni Relations and Development
Email: h.borne@auckland.ac.nz