Emergency hardship fund helps struggling students survive Covid-19 disruptions
As the Covid-19 pandemic continues to be felt throughout New Zealand, ongoing disruptions have brought many students challenges not just in their studies but also in their personal and financial situations.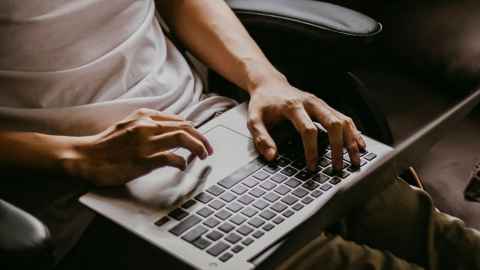 For some of those in need, the University's Student Emergency and Wellbeing Fund has given them the necessary support to make ends meet during these tough times.
The fund provides hardship support to students who experience unexpected financial difficulties during their studies at the University, helping them meet their immediate needs by assisting them to cover their living costs, private rental payments and utility bills.
The fund is supported by hundreds of donations each year – both large and small – made through avenues such as the University's Annual Appeal and Phone Appeal.
In 2020, supporters of the Student Emergency and Wellbeing Fund helped provide 21 students with fully funded accommodation when no appropriate study or home environment was available. And this year, the fund has received $64,411 from 847 donations to help struggling students.
A portion of funds from the Student Emergency and Wellbeing Fund is distributed by Campus Care.
Liz Hosking-Clement, Campus Care's manager of student conduct and care, says students applying for support have experienced a range of difficulties posed by the pandemic, including housing insecurity and mental health challenges.
For many students, the fund makes all the difference in allowing them to continue studying during trying times.
One student who benefitted from the support was living on their own and lost their job due to the Covid-19 lockdown in 2020.
"They struggled to cover basic utilities, and their power was cut off," says Hosking-Clement.
"The Covid Student Emergency Fund was used to cover rent, food, bills, and other basic necessities. Providing this support enabled the student to concentrate on exams and assignments instead of the stress of money worries and food insecurity."
The support has also provided a vital way for some students to stay safe amid the pandemic.
"A student experiencing domestic violence from a partner who had lost work due to Covid was unsure where to go for help," says Hosking-Clement.
"The Covid Student Emergency Fund was used to arrange emergency accommodation for one month. This safe space ensured the student could focus on exams, away from an unsafe living situation."
In yet another case, a student was kicked out of home and forced to couch surf after coming out to their family.  They received support from the fund that providing them with a place to stay in a safe and secure learning environment.
"The wrap-around support provided to this student has had positive effects, and we were pleased to hear that they had re-enrolled to study in 2021 and feel supported and well-positioned to continue with their studies."
Hosking-Clement says this year's extended Covid-19 lockdown in Auckland has led to an ongoing level of need from students.
"We have been pleased and relieved to have hardship funding to provide students in need of support for everyday essentials such as rent, food, power and internet," she says.
Media contact
Helen Borne | Communications Manager
Alumni Relations and Development
Email: h.borne@auckland.ac.nz