Important insights into refugee mental health: study funded
Critical insights into the mental well-being and service access rate of refugees will be the focus of research by Dr Arezoo Malihi from the University of Auckland.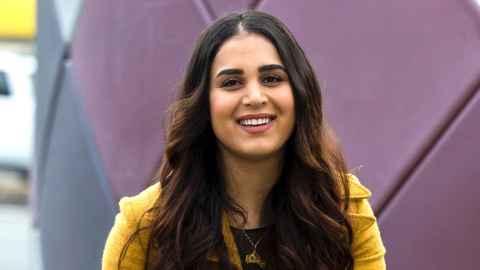 Dr Malihi, from the University's Centre for Asia Pacific Refugee Studies (CAPRS), has received a $215,000 fellowship from the Auckland Medical Research Foundation to examine large data from different government agencies to identify and measure the wellbeing of refugees in Aotearoa.
It's the first time such information will have been compiled, she says.
"I want to create impact and inform the policies and practices that improve refugees' mental wellbeing and mental health, which will eventually improve settlement outcomes in this growing, understudied, and marginalised population."
These findings will address a national priority but also a significant gap identified by the advocates and stakeholders who work directly with refugee communities.
International literature supports the fact that refugees are at higher risk than the general population for developing some mental health issues that could potentially affect their social and physical wellbeing, employment, and general life satisfaction.
The scarcity of this type of research in New Zealand, paired with the government's commitment to increasing refugee intake to 1,500 a year, means proper research is sorely needed to get the best results for this group, says Dr Malihi.
"Providing equitable health services to all is a public health priority and a human right which becomes even more vital with minority groups who have been forcibly displaced from their home country due to persecution, conflict, and war."
She is looking forward to working with an excellent support team which includes her mentor, Associate Professor Jay Marlowe, an established expert in refugee studies and the co-director of the centre.

"I hope that this research will offer valuable insights to policy makers that will lead to changes that eventually benefit resettlement experiences of refugees in New Zealand," she says.