The importance of managing risk in the world of big data
Big data took centre stage in 2018, with the European Union adopting the General Data Protection Regulation (GDPR), and the Facebook-Cambridge Analytica scandal exposing the misuse of user-generated data on social media.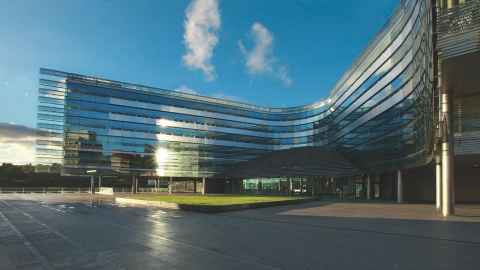 Today, the need to protect data has never been more apparent given the rise in cybersecurity threats such as the ransomware attack on the Waikato District Health Board.
Recent events, such as the Facebook Cambridge Analytica scandal exposing the misuse of user-generated data on social media and the ransomware attacks demonstrate the increasing prevalence of ethical, legal, and policy concerns around the collection, storage, and use of information. As governments and organisations respond to these concerns, they'll need people with expert knowledge in information governance.
"Information governance is more than just the laws governing information," says Gehan Gunasekara, associate professor of commercial law at the University of Auckland Business School. "It's about understanding the way information is managed. We're living in an information age, and information is the foodstuff that fuels the data economy."
Yet information governance is more than data — it's about people, with trust and ethics at the centre. People are becoming increasingly aware of the value their data holds, and they want the assurance that organisations will manage their data in a respectful and trustworthy way.
"A common misconception is that information governance is all about technology, and the human aspect is often neglected," Gunasekara says. "But it's more important to understand what that technology is capable of doing — whether it could cross not only legal lines but also ethical lines."
To address the need for knowledge and skills in information governance, the University of Auckland Business School launched its Master of Information Governance programme. The programme focuses not only on the laws and regulations surrounding big data and other types of information, but on the ethical and practical aspects as well.
The programme also combines the freedom of digital delivery through Auckland Online with the reputation of New Zealand's leading business school to enable study that fits with a busy life and from any location.
"The programme is the first and only qualification of its kind in New Zealand, and it's quite rare internationally," says Tana Pistorius, programme director and professor of commercial law at the University of Auckland Business School.
"Students will gain a solid knowledge of information privacy law, information ethics, artificial intelligence regulation, and blockchain technology, among others. But they'll also learn a wide variety of soft skills, including negotiation and dispute resolution."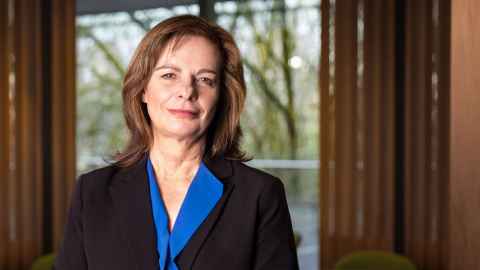 The postgraduate qualification is available to students through part-time or full-time study. This frees up time and place. This flexibility enables students to study when it suits them and it offers the opportunity to working professionals to upskill through part-time study. The Information Governance programme is one of a range of online programmes offered by the University of Auckland Business School.
As the courses are fully online, students can complete the qualification from wherever they are located.
Information Governance students are offered a choice of three qualifications - a Certificate in Information Governance, a Diploma in Information Governance, or a Master of Information Governance. Students completing the master's degree must complete either a research essay or an applied project.
"It's a dual pathway, which makes the degree flexible," Pistorius says. "You can decide to focus on a more academic topic or do a practical project. Either way, students who complete our qualifications will gain specialised knowledge and skills."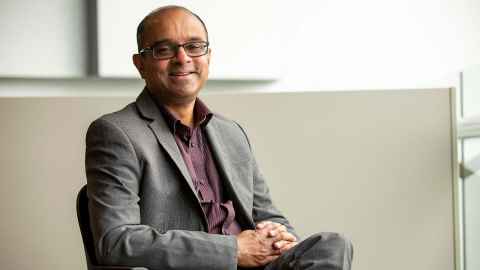 The worldwide demand for skilled professionals in the field of information governance is growing rapidly, yet supply is not keeping up. The University of Auckland Business School's Master of Information Governance programme aims to fill this skills gap and capability shortage.
"To get information governance right today, you need to hire multiple people — someone with legal skills, someone with data skills, someone with cybersecurity skills, someone with ethics as a background," says Daimhin Warner, principal and director of Simply Privacy, a privacy consultancy firm.
"The University of Auckland's programme intends to give individuals all of these skills in one discipline. It will produce a completely different type of privacy professional who has all these skill sets and knowledge."
With the public's increasing concern about the usage and management of their personal information, organisations will benefit from investing in the right people or upskilling their staff in the area of information governance.
"Good privacy practice does a lot more than fill a compliance gap. It cuts down on over-collection of data or unnecessary data sharing or processing, promoting more efficient business processes and a better user experience," Warner says. "Companies hiring well-qualified individuals are showing current and potential customers that they take privacy seriously."

The Master of Information Governance programme opens up a wide range of career opportunities, wherein graduates could take on roles such as data protection specialist, information governance consultant, and privacy officer.
"With that kind of degree and portfolio of subjects, you'll be highly employable in New Zealand and even overseas," says Gunasekara. "A qualification like this will mean you'll be able to fit into the new data environment in a new information era."
As technology evolves and the ability to gather and manipulate big data advances, demand for information governance will continue to rise in the future.
"Digital will be important in the future, but digital alone means nothing. The key will lie in combining digital with data, and how that data is used," says Pistorius.
"You'll need people with insight into how to manage data and the rules around them. With the Master of Information Governance programme, we'll be fulfilling a niche area and preparing students for the future of work."

First published on 12 August 2021 by Stuff Limited. Republished with permission.