Invest in yourself: Why postgraduate business programmes are for you
As we adjust to life in a Covid-adapted world, restricted borders and skills shortages mean that upskilling and building capacity in their current workforce will be the only way for organisations to fill roles.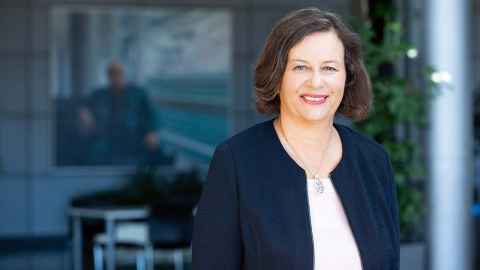 But while New Zealand has a high proportion of people aged 25 to 34 with undergraduate tertiary education, the country has a low uptake of postgraduate study compared to many other OECD countries.
The University of Auckland Business School wants to change that.
Professor Susan Watson, Dean of the University of Auckland Business School, says the internationally ranked business school has learned it is not enough just to develop and offer programmes.
"We have learned to respond and anticipate the future of work through flexible programmes looking at the needs of people in the workforce and backed with academic rigour of leading researchers," says Watson.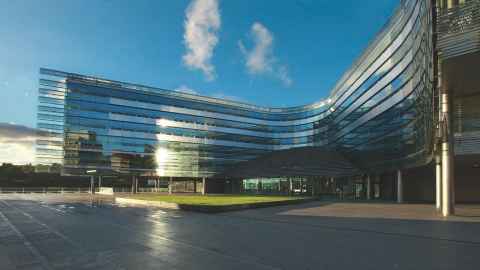 "People can equip themselves with cutting-edge skills and knowledge. Postgrad study through the University of Auckland Business School is designed to enhance careers either through acquiring new expertise in fields such as Business Analytics, developing knowledge about the tools of business not acquired through a first degree through a Master of Business Management, or realising aspirations through a Master of Business Administration (MBA)."
The University of Auckland Business School offers a wide range of postgraduate programmes for working professionals looking to fast-track their careers or develop new 'in-demand' skills. These programmes include a range of qualifications from postgraduate certificates, that can be undertaken full-time (six months) or part-time (12 months), to Master's degrees.
"The world is rapidly changing, and a modern workforce needs to be continually upskilling, but people are busy and don't have the ability to take years out of their careers to study full-time," says Andrew Eberhard, Associate Dean Professional Programmes at the University of Auckland Business School.
Programmes are designed to allow people to study while continuing to work and include subjects such as management, digital marketing, property, information governance, innovation and product management, and business analytics.
"People want flexible and relevant options and we have recognised this need and have designed a range of responsive programmes that will allow people to accelerate and transform their careers on their own terms," says Eberhard.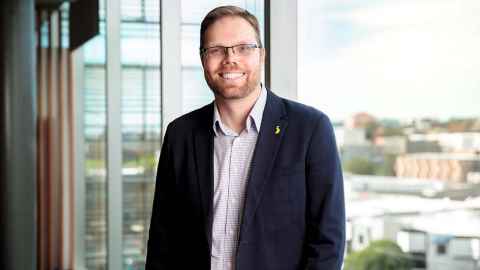 That flexibility means you can do a postgraduate course and integrate study in a way that works around your life, rather than having study overtake you, he says.
There are multiple pathways offered, including adding new skills to previous tertiary qualifications with a postgraduate certificate (PGCert), postgraduate diploma (PGDip) or Masters Programme; or starting out for the first time with no previous tertiary education.
Julius Yap recently completed the Postgraduate Certificate in Business Analytics (PGCertBusAn), after previously graduating from university with conjoint degrees in Accounting and Behavioural Science.
"I was keen to advance my knowledge in a field that remains to be relevant and, importantly, related to my background and area of interest," he says.
Julius says he found the courses "extensive and relevant" and says he was impressed with the academic staff, who were "responsive and receptive to students' requirements and concerns".
He hopes the postgraduate programme will allow him to further his career.
"The courses boosted both my competence and compatibility, I feel more confident working with analytical tools and its 'real world' applications. And I polished my collaboration skills."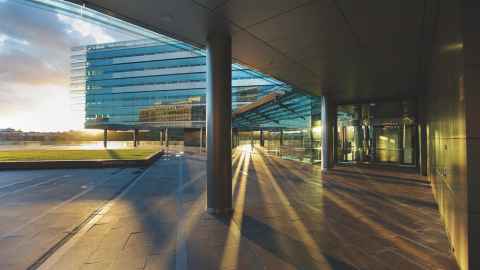 Kirstin Te Wao-Edmonds completed a postgraduate business diploma in Māori Development at the University of Auckland in 2019. A first-time university student, she says graduating ticked off a "bucket list" goal to attain a tertiary qualification.
"I think I appreciated the learnings more than I would having had come straight out of high school. This programme gave me the frameworks, knowledge and more importantly the confidence and relationships I needed to really drive towards my next career goal."
Denham Koni is a Deputy Supply Chain Manager with Royal Navy New Zealand who completed a Postgraduate Diploma in Business Administration in 2020.
"After having almost a year off after my last programme, a GradDipL&SCM I completed in 2017, I decided it was time to continue my professional development with a programme that would provide me with the generalist business knowledge and skills to be a well-rounded and adaptable leader in the NZDF," he says.
"I was always aware that there are limitations to the organisational training and development that I have had access to in the NZDF and the postgraduate tertiary pathway allows me to increase my breadth of knowledge and engage with industry professionals from all walks of life."
The flexibility of the programme was invaluable, and the academic staff were helpful, he says.
The dedication teachers and researchers have in helping students thrive is a source of great pride for The University of Auckland Business School, says Eberhard.
"We support you at every step of your journey and are committed to your success, so if you want to improve your life, then take action!"
First published on 3 November 2021 by Stuff Limited. Republished with permission.