Paediatricians support keeping schools open in Omicron
As Aotearoa responds to Omicron, a group of paediatricians and public health physicians say schools should remain open, as safely as possible.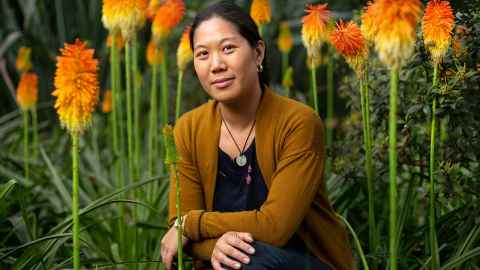 School closures should be avoided, if possible, during Omicron, according to a group of prominent paediatricians, doctors and public health physicians.
The doctors point to negative health affects for children in lockdown and the benefits of going to school, in an open paper led by the University of Auckland's Dr Jin Russell.
"Doing the best thing for children means protecting them from serious illness from Covid-19, as well as from the indirect impacts of the pandemic including educational impacts from school closures," Dr Russell says.
The paper has been received by government ministers, educators, and policy makers.
"As Omicron arrives and we expect case numbers to rise, there are likely to be calls for school closures as a way of reducing community transmission," Dr Russell says. "But, closing schools in a post-elimination context where we now have vaccination available for all school-aged children is not an equitable, evidence-based or sustainable strategy for children."
Among the negative effects paediatricians and other doctors are seeing are family stress, family violence, abuse and neglect, food insecurity, social isolation, loneliness and educational setbacks.
The doctors argue that schools are not the drivers of community transmission where other higher risk contexts are still open, including, restaurants and bars, gyms and churches.
On the other hand, there's a wealth of evidence showing that children suffer when schools are closed.
"The educational impacts on children are significant and can include lifelong consequences, not only educationally but also occupationally," Dr Russell says, adding some children drop out of school altogether.
"The loss of learning exacerbates existing educational inequities, impacting on Māori and Pacific students and students from disadvantaged homes the most."
Plus, schools provide so much more than formal education, they provide sports, friendships, activities, a sense of belonging, as well as school meals, Dr Russell says.
Teuila Percival, a senior lecturer in the Department of Paediatrics at the University of Auckland and a paediatrician for Counties Manukau DHB, says children in the Pacific community are particularly disadvantaged when schools are closed.
"The digital divide is a huge issue for our Pacific children, many of whom are in homes where there's no internet connection, or it may be only the phone. You get all the kids trying to do their schoolwork on grandma's phone.
"Also, not just for Pacific children but for all children, schools provide closer security through teachers, counsellors, social support. This is even more important in the pandemic, with people losing jobs or getting sick, going in and out of lockdown - having that trusted environment really helps kids cope.
"So from a Pacific health perspective, we'd support keeping schools open, if it's safe to do so."
Māori general paediatrician and honorary senior lecturer Danny de Lore says Māori paediatricians got involved in this paper in order to advocate for tamariki.
"We agree with the description of education as an essential service. There's a lot of evidence now that being away from school is harmful for children and the longer they are away that harm compounds."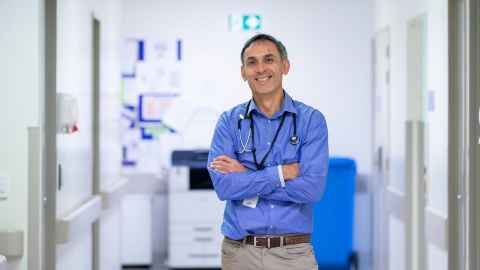 "The children who will come out of school closures okay are those who are well resourced, be it with finance or adults who can spend time with them," Dr Dr Lore says.
"Children who have the least resources and for whom the education system is working least well will carry the greatest burden. We are concerned there is a higher proportion of Māori school children in the group who carry the burden of school closures."
Covid-19 has consistently been a less severe illness in children, similar to a cold, with very few requiring hospitalisation," Dr Russell says.
"We now have a means of protecting children from severe illness with vaccination.
"A single dose of Pfizer vaccine is very effective at protecting children from serious illness and hospitalisation until they are due for a second dose.
"In our paper, we also look at the evidence for strong protective measures in schools, including sufficient resources to ensure children are in well-ventilated classrooms. We also look at the evidence for strong mask protection for teachers, recognising that teachers are mandated to be boosted by 1 March, so will be a highly vaccinated workforce."
The doctors recognise schools may occasionally need to close down during the pandemic, for example, when a significant number of teachers are unwell or in a localised lockdown.
However, even where schools need to pause indoor learning, they would like to see outdoors classes, including physical activities and games, as well as small-group learning.
"There are families who will wish to shield and keep their children home because the child or a household member may be immunocompromised," Dr Russell says.
"We would not say this is wrong, but from a population health or policy point of view, closing schools are not a sustainable strategy when we have vaccinations."
As vaccination coverage rises further for students and their whānau, keeping schools open as much as possible, and as safely as possible, is the most equitable and holistic plan for children.
Find out more and read the paper here.
Media enquiries
Jodi Yeats media adviser
M: 027 202 6372
Email: Jodi.Yeats@auckland.ac.nz