Safety and citizenship in the context of education in Aotearoa
A University of Auckland researcher has become the first person in New Zealand to be awarded a project grant from the Spencer Foundation for her research into the merging of safety and citizenship in education.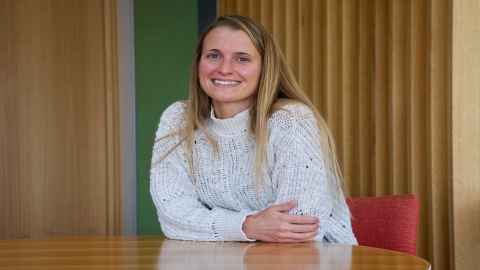 The word 'safety' has become silently but increasingly pervasive in educational policies and debates in Aotearoa New Zealand over the last few decades, especially in relation to civic and cultural debates - but what do we mean by safety in these contexts?
It's a question Dr Marta Estellés and Professor Carol Mutch are out to investigate with the help of a $49,927USD ($71,693NZD) grant from the Spencer Foundation.
"The use of this word has not been restricted to issues related to health, physical integrity or disaster preparedness. It has progressively gained ground in social, cultural and civic debates. More commonly we talk about "cultural safety", "e-safety", "safe care", "safe schools" and "child safety" and these notions seem to generate little opposition," Marta says.
It's the first time a project in New Zealand has been awarded a grant from the Spencer Foundation and Marta had little expectation of being the first.
"When I started the application process, I had a meeting with the research programme coordinator and got told we were going to apply, but no one had ever been successful before."
With the help of the grant, Marta hopes to explore the merging of safety and citizenship in educational debates. In particular, the research will focus on why safety, in its broader sense, has become a problem of educational concern, what is meant by safety in educational contexts and what are schools doing in the name of safety.
"To research this, we will firstly conduct an analysis of educational policies in Aotearoa New Zealand (tracing back the meanings of the word 'safety' in educational policies and exploring how this concept has progressively spread throughout civic and cultural debates in education) and then conduct an ethnographic study in four schools to explore how the idea of safety materialises in school practices."
The idea stemmed from an unexpected finding in a a previous study on how schools and young people coped through the pandemic lockdowns in 2020.
"We basically saw that this idea of safety was almost a sacred quality in schools and saw that it was something really interesting to keep exploring."
Marta's research will also question the potential dangerous implications of interpretations of safety in schools.
"For example, the discourses of safety often entail a double process of victimisation and paternalism. They define the citizens that are in need of safety, the citizens at risk, and, at the same time, those responsible for the safety of the citizens at risk – teachers and educational leaders.
"Another dangerous implication is that, in the name of students' emotional fragility and safety, these discourses often lead to the avoidance of any discomforting learning, which can result in not dealing with (or covering very superficially) controversial or social justice issues in classrooms to avoid causing any harm to the students. With this study, we are excited to explore to what extent 'safety' in education is a desirable ideal," she says.
"Without this grant, this study would not have been possible."