Industry 4.0 research boosts sustainability impact rankings
Engineering research on sustainable innovation, infrastructure and industry helped the University to sixth place globally in the latest impact rankings.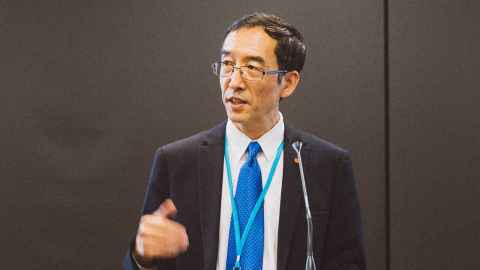 The 2022 Times Higher Education (THE) University Impact Rankings measure how universities worldwide perform against the United Nations' Sustainable Development Goals (SDGs) which were established in 2016 with a 15-year agenda for all countries to end poverty, fight inequalities and build peaceful, just and sustainable societies.
The research, led by Professor Xun Xu from the Department of Mechanical and Mechatronics Engineering, comes under SDG 9: Industry Innovation and Infrastructure which is about building resilient infrastructure, promoting inclusive and sustainable industrialisation and fostering innovation.
"Our key objectives are to develop and apply smart technologies across industries so energy and resource consumption is reduced, the well-being of workers is improved and, at the same time, the efficiency of production is increased," says Professor Xu.
His team's research is carried out in the Laboratory for Industry 4.0 Smart Manufacturing Systems (LISMS) which he set up to focus on the fourth Industrial Revolution (Industry 4.0) and show how New Zealand industry can benefit from technological advances that can improve quality, productivity and competitiveness.
"It would be easy to portray Industry 4.0 as 'technology-driven' with sustainability and resilience somewhat side-lined," says Professor Xu. "But SDG9 reminds all of us about social responsibilities alongside wealth creation. It points to a sustainable, human-centric and resilient industry as we are developing different enabling technologies."
SDG9 is usually dominated in the THE rankings by North American universities with large research incomes, but Professor Xu's team's prolific work in publishing SDG9-related papers and the number of the citations this year brought the highest score the university has ever received in this category.
The university rose to sixth place from ninth place equal in 2021.
 
Media queries
Alison Sims | Media adviser
M: 021 249 0089
E: alison.sims@auckland.ac.nz