TechWeek: Translating research into successful start-ups
An event hosted by the Auckland Bioengineering Institute (ABI) for TechWeek will highlight the successes and challenges of harnessing the commercial potential of research.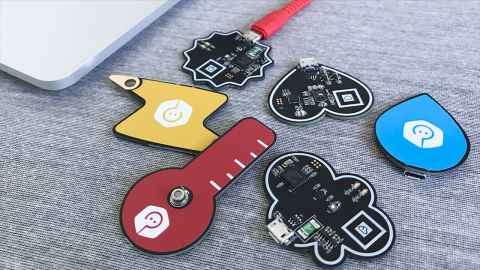 For more than 20 years, researchers at the ABI have been breaking boundaries to improve the diagnosis and treatment of injury or disease and in the development of new technolgies, and their research has led to the development of more than 20 spin-out companies
Sonia Dupuch will talk about the Kiwrious Science Experience, the first "Kiwi made" science learning tool of its kind in New Zealand. Developed by the Augmented Human Lab at the ABI it consists of the Kiwrious Sensor Kit, the Kiwrious Inquiry Editor and the Kiwrious Teacher Resources, collectively designed to encourage students to engage in scientific inquiries in and out of school. It has won numerous awards, and recently recognised by the United Nations for making science fun and accessible for kids.
Founder and CMO of Elbaware, Professor John Windsor, will demonstrate in person the FaceHAP, a wearable 'personal trainer' he and his team developed to discourage people from touching their face to stop the spread of Covid-19 and other viruses – a smart arm wearable sensor with face touching alerts.
Dr Vickie Shim will talk about her research into the long-term effects of concussion, including computational modelling of the brain, and its commercial potential.
The evening will be MC'd by Dr Diana Siew, who manages the Cloud 9 start-up hub at the ABI, the location of a number of ABI spin-out companies including Alimetry, Electroclear, Envisage AR, FlexiMap, PowerON, Formus Labs, Juno Fem, Portal Instruments and more.
The event is at the Shakespeare Restaurant & Brewery, 61 Albert Street, Auckland Central, on Wednesday 18 May 6:00 - 8:00pm. Register through Eventbrite.